How to use Shindig for the Safety Pinnacle Awards
Your home screen is what you see when you log into Shindig. Your profile is located on the bottom alongside the control panel.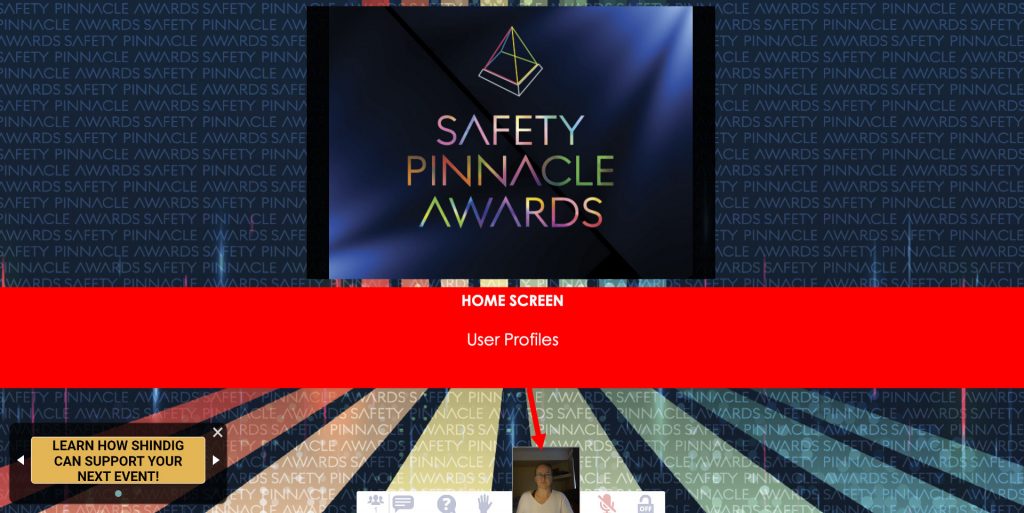 The control panel allows you to access a number of features including;
ALL PARTICIPANTS see who else is in the event (use the arrows to visit additional rooms to the right and left)
IM – Instant messaging private or group
ASK – Ask us a question
RAISE HAND – Staff will come to you if you have questions or need IT support
MIC – Mute/unmute your microphone,
PRIVACY – Turn on/off your video
To join the podium, all you need to do is click on 'Join Podium' when the podium opens and your name is called to join the virtual stage. You will automatically join our host LIVE on stage – and your mic/video will turn on.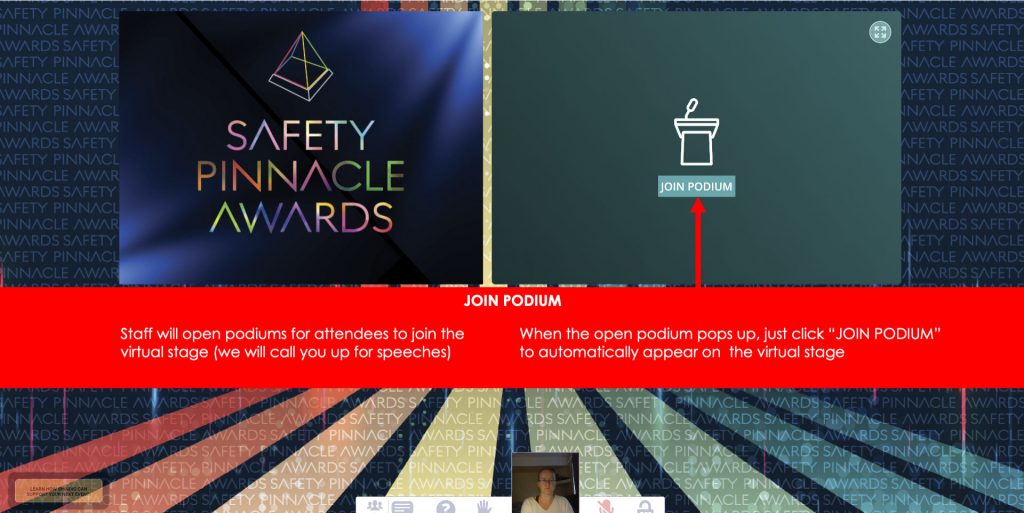 Finished on the podium? Simply click on 'LEAVE' and you will return to the audience and can resume your viewing party!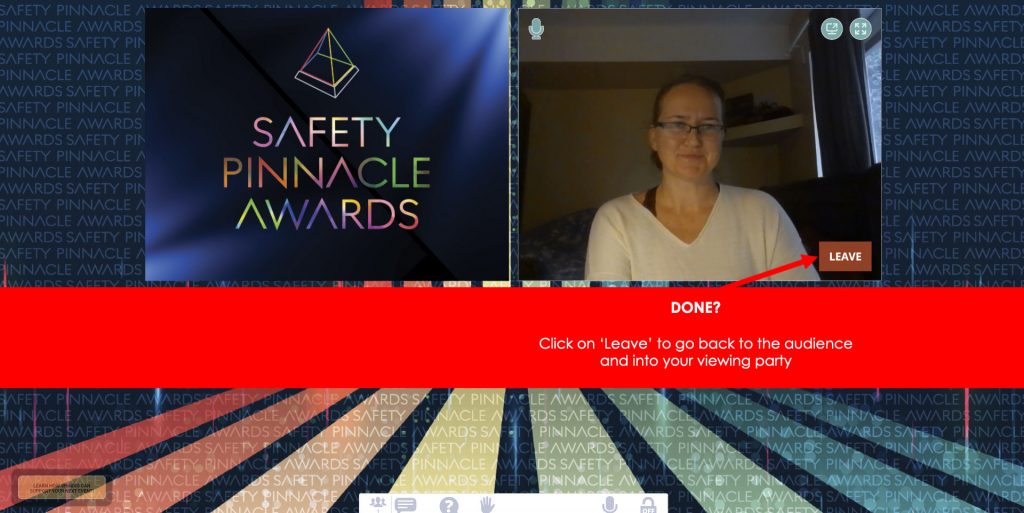 Join or Make a Viewing Party!
Click on someone's profile to get their names & company information. Then 'Click to Join Video Chat' on someone's profile to join a viewing party of up to 6 people. Keep clicking to add more people!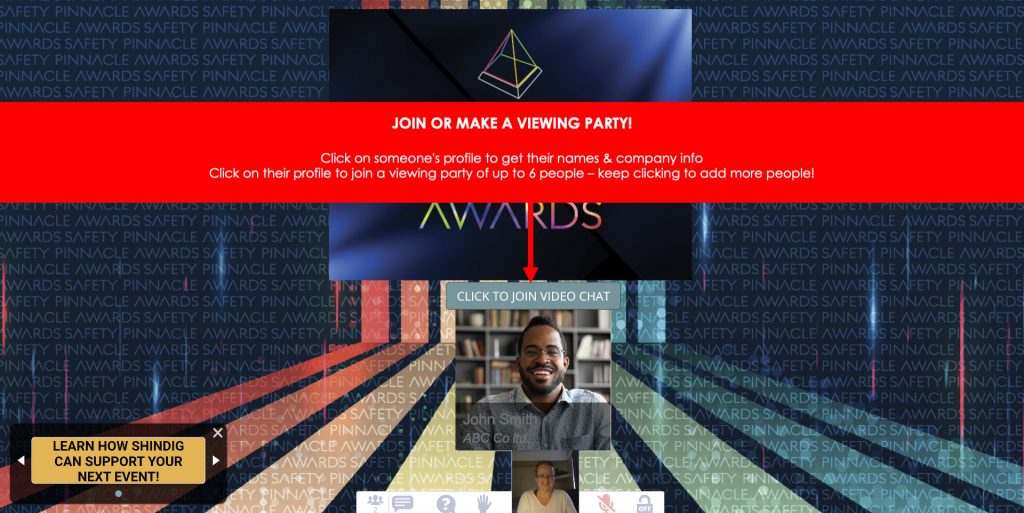 Your viewing party is PRIVATE – meaning nobody outside of it can hear you or see you. You can still hear the host and onstage guests, but they can't hear you.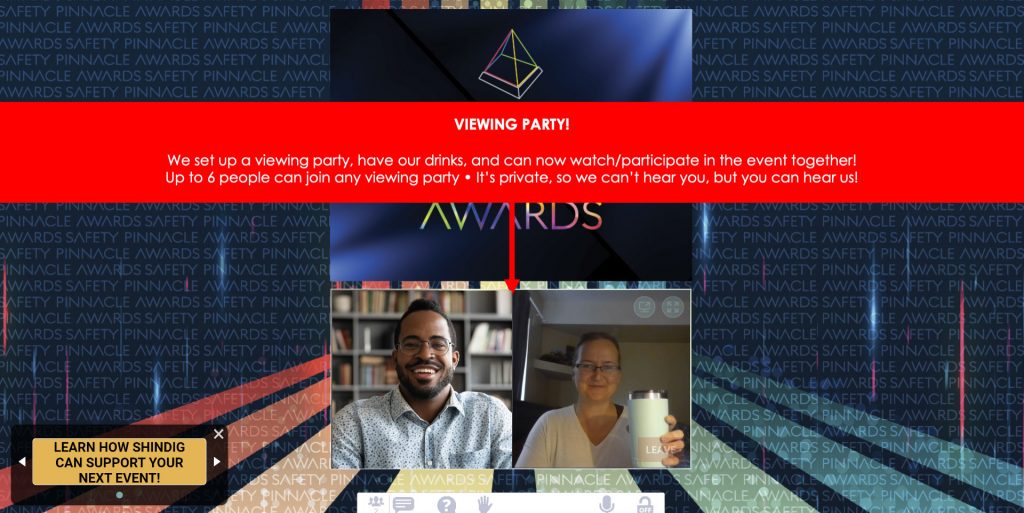 We'll be live, so if you come on screen, your background will be visible as the platform does not offer filters, blurs or other effects. You can keep your video off/private, otherwise please be mindful of your background.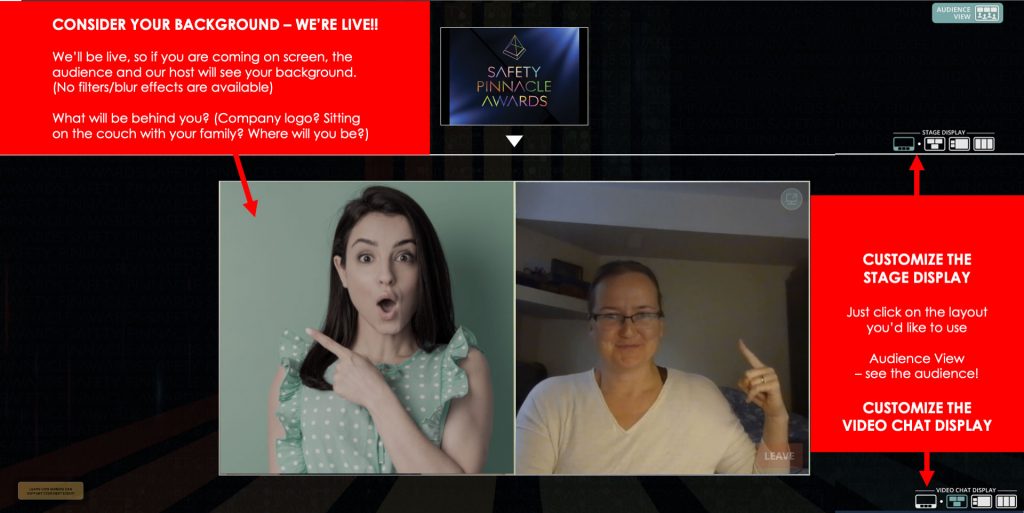 To configure your settings, click on the settings gear on the top right hand corner of your page. You can select your mic, video and speaker settings. If you have any issues with your browsers, please 'refresh' and you will re-join live. As Shindig is browser based, please close any additional pages to help your video quality.