12 Months of Safety


February 2022
Machine Safeguarding Resources
All machines and equipment come with some levels of hazard. Machine safeguarding protects machine operators and other workers from the hazards created by the machine during regular operations.
Incidents from unguarded machines can cause SEVERE injuries including:
lacerations
maiming
amputations
death
Safeguarding the machinery in your workplace not only helps to reduce workplace injury – it can make workers more confidant and comfortable working around machinery.
Machine guarding helps to:
Prevent contact with parts of the machine that could cause injury
Secure the device and prevent tampering
Protects from debris while the machine is in use
Machine guarding comes in many forms, including fixed guards, interlocked guards, adjustable guards, and self-adjusting guards.
Learn more about machine safeguarding with the resources below.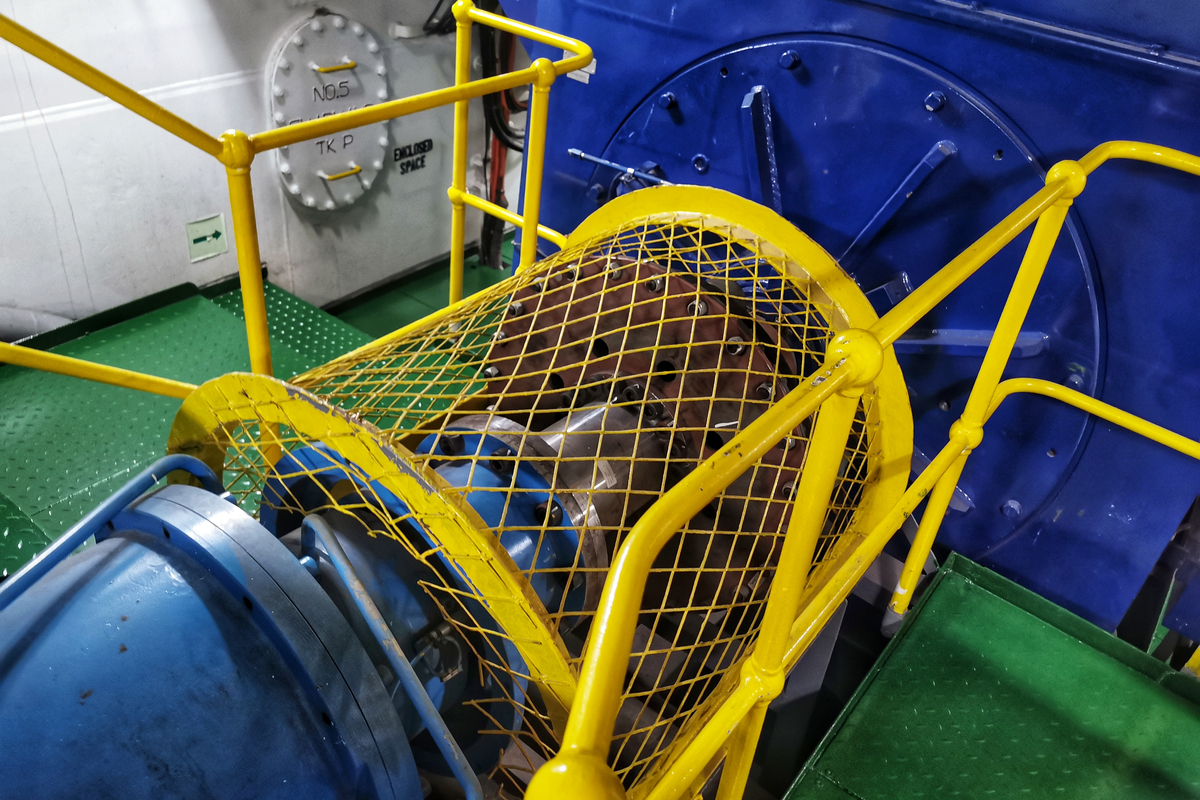 Machine Safeguarding Resources Resources and Tools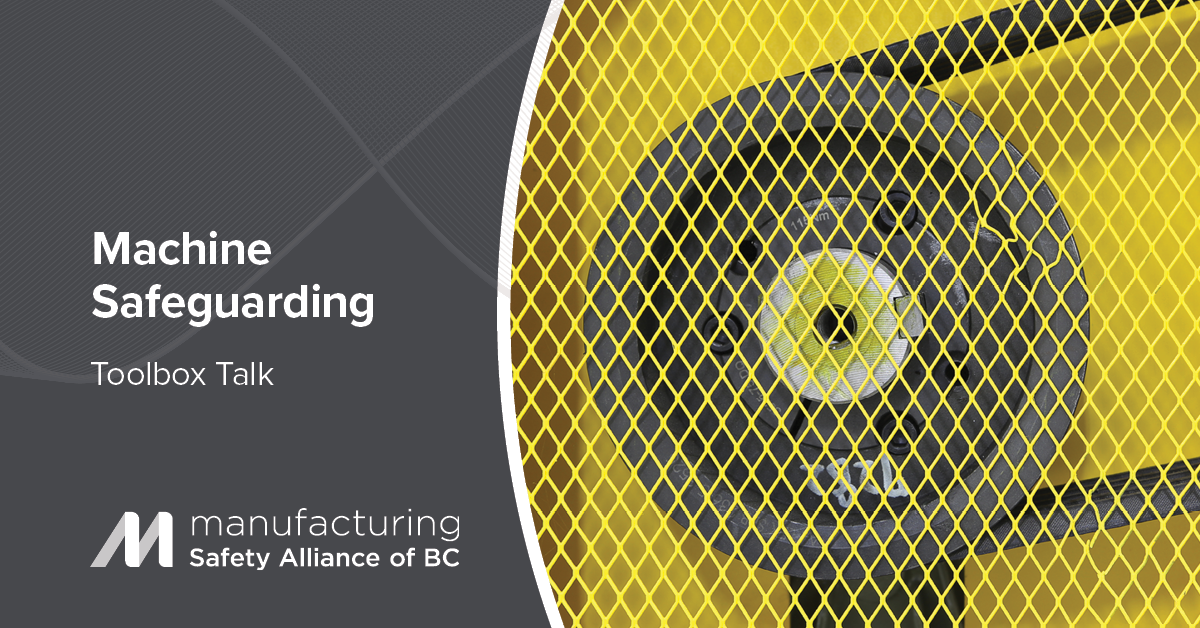 Machine Safeguarding
All machines have potential hazards that can result in injury – or even death – to workers. Machine guarding is an important safety measure to protect workers. Make
machine safeguarding
the topic of your next Toolbox Talk with our conversation guide and safety facts.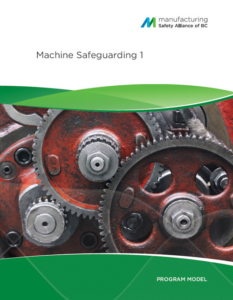 Machine Safeguarding
The
Machine Safety program model
helps employers to understand the management and administration of a safeguarding process – including the legislative requirements in British Columbia such as regulation and safeguarding controls. Download your copy today.
Webinar

Automation and the industrial Internet of Things (IoT) technology is reshaping production plants around the world. Smart sensors and devices can prevent injury, predict maintenance issues, and improve productivity. But these smart technologies and increased digital connectivity present new risks employers may not be ready to address. Hear from experts in this webinar on-demand.

Webinar

Working with machines presents opportunities for safely improving productivity. New, collaborative applications bring worker and robot into closer proximity, introducing a host of new benefits— and potential hazards.
Machine Safeguarding Resources News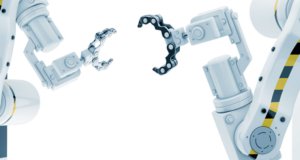 Cobotix leads way in integrating human staff with robots By Rosa Diaz and Ada Slivinski (Edited from an article published in Sheet Metal Journal, September 3, 2019). In their early days as a sheet metal fabrication shop, Cobotix Manufacturing in Port Coquitlam saw the waste and inefficiencies common in the industry and pivoted to embrace […]
Interested in a Machine Safeguarding Assessment?
When business operations depend on the use of complicated machinery, establishing safety requirements is critical to the protection of workers from the hazards arising from its use. Machine guards prevent worker access to moving parts of machinery, lockout ensures machines do not start up unexpectedly, and blocking prevents a machine that is temporarily raised from falling or moving during work such as maintenance. All manufacturers would benefit from completing an inventory and hazard assessment for each piece of their machinery. Schedule a scoping with our specialist advisors today.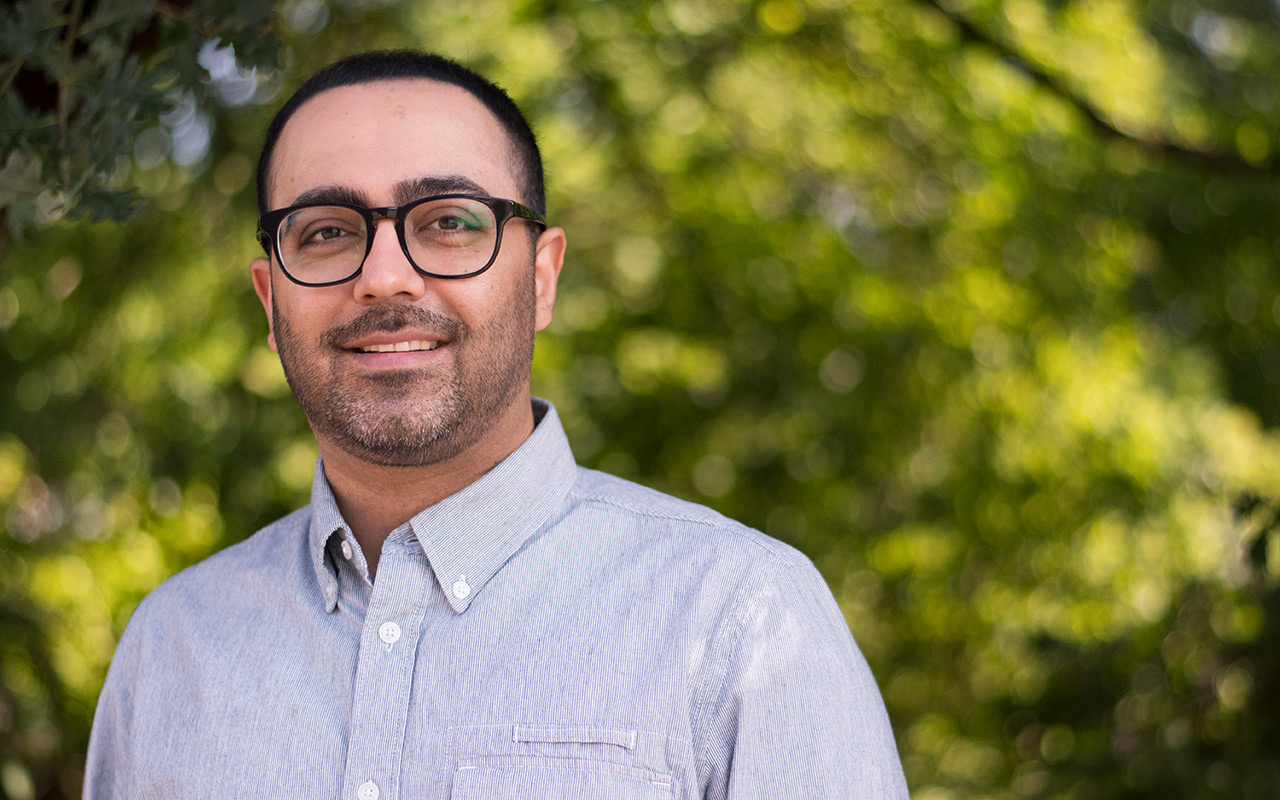 P.Eng, M.Eng, CSSGB - OHS Audit Manager, Safety Engineer
All levels of an organization should understand that effective management of health and safety is essential to long-term profitability and sustainability. In other words, organizations are able to improve their health and safety program and their operations if they successfully adopt a culture of safety in their workplace.