Partner + Sponsorship Opportunities
Make connections. Deliver value.
Through value-added partnership and sponsorship, the Alliance offers multiple ways to connect with BC manufacturers — and align your brand with a cause that is saving lives. Extend your reach to our members by speaking or exhibiting, network and connect with industry at member events.
Align with the Alliance to deliver services that help manufacturers protect workers and build safer workplaces – saving them money! The Alliance is also the WorkSafeBC certifying partner for the Occupational Safety Standard of Excellence (OSSE), the Certificate of Recognition program for manufacturers. 
Sponsor Alliance events for the broadest reach. Ask about ongoing sponsorship and content marketing opportunities through our educational programs as well—and let us tailor a partnership that delivers new connections with the companies that drive British Columbia's supply chain.
Why sponsor Make It Safe Conferences?
Reach leading manufacturers across the province with our Make It Safe Conference Series hosted in Vancouver, Vancouver Island, the Okanagan and Online!
Make It Safe 2023 looks to be our biggest conference yet, with over 500 attendees planning to attend a unique 3-day event | LIVE + ONLINE.  Attendees will take in workshops, seminars, keynotes, sponsor-hosted industry sessions while networking with industry peers.
Partner with Make It Safe to:
Connect and engage with industry leaders and decision makers.
Increase brand visibility and get in front of your target customers and new audiences.
Host a industry session to increase exposure and gain leads
Network with industry and business leaders with your all-access pass to the in-person and virtual sessions.
Speak to our members at a conference session about health & safety issues
Connecting with Alliance members has never been easier with exhibit + speaking opportunities, industry sessions, brand recognition and face to face interactions and connections.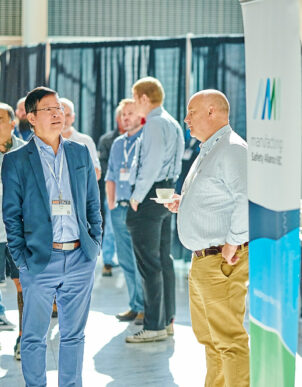 Safety Managers
CEO's + VP's
Account Managers
HR Managers
Business Owners
Auditors 
Safety Advisors
JHSC Members
OHS Students
Make it Safe attendees tune in from across BC and the country.
Connect with people-focused leaders and professionals from BC manufacturing companies
Make it Safe e-Newsletter 5800+ Subscribers
Website 8,000 monthly visitors;  36,000 monthly views
Social Media 20,000 monthly reach
3000+ BC manufacturing and food processing companies across BC
48 Industries across British Columbia 
Why sponsor the Pinnacle Awards Gala?
Each June we bring industry together for a night to celebrate organizations accomplishments in health & safety. The Safety Pinnacle Awards Gala recognizes B.C. manufacturers and food processors for excellence in health and safety with the prestigious Pinnacle Award series for Occupational Safety Standard of Excellence certified companies and Safety Excellence Awards.
An evening gala reception provides a great backdrop to enjoy amazing food, live music, a silent auction and the opportunity to celebrate our members success stories. 
Sponsor the Pinnacle Awards to:
Connect with executives, HR and safety leaders from BC's diverse and essential manufacturing and food processing sector.
Align your brand with a compelling story about the role of health and safety excellence in sustainable business.
Be recognized as a supporter of the industry and the Alliance
Network with the top safety leaders and companies in BC
Speak directly to members through the events programming
The Alliance is proud to partner with many organizations to host and co-host on our Make It Safe Expert Series, Leadership Panels, Ask Me Anything sessions and Regulatory updates. Connect with members through hosted webinars and speaking engagements to gain valuable insight to BC manufacturers and food processors.  
Gain access to exclusive opportunities to connect with industry members through our Associate Membership.  With each membership, you connect with our Safety Advisors, are featured in our newsletter and social channels, you have exclusive opportunities to member only sponsor opportunities and can work with us on cross-promotion campaigns to start. From blog posts to industry events, many opportunities are available to partner with the Alliance through this unique membership offering.  
Classroom and Online Training
Classroom and online training is a great way to get your brand infront of employees, supervisors and managers as they continue their health & safety training. From onsite and digital signage to banners, adverts and an extensive digital presence, connect with us to see how aligning with our training programs can assist your organization. 
Last year we had over 5000+ online and instructor led class enrollments. 
Make It Safe Expert Series Educational Events
Many educational events are hosted under the Make It Safe series – offering specialized training and education to industry. From mental health to dust hazard analysis, we can align your brand with our specialized services to ensure you connect with the intended industry.
Workplace injuries cost BC businesses millions in lost time and damaged reputations. The cost to injured workers and their families can be life altering.
Alliance sponsorships provide multiple ways to connect your brand with BC's thriving manufacturing and food processing sectors in a meaningful way—positioning your brand as an active supporter of workplace health and safety. Reach BC's leading manufacturers with a message that matters, partnering with the Alliance to make BC workplaces the safest in the world.
As our member and client base grows, so does your impact and reach. The Alliance membership is expanding annually towards our goal of serving all 11,142 BC manufacturers—companies with a combined $57 billion in annual sales. Our current membership is composed of about 3,000 manufacturing employers across 48 different industries. We also provide training and services to non-member organizations throughout the province—and online training and events to participants across Canada.
Food Processing
Meat and dairy products
Cereal producers
Flour mills and bakeries
Candy and extracts
Wineries, breweries and
 distilleries
Animal feed
Meat and fish canning
Water bottling
Fertilizer
Metal and Mineral​
Foundries and smelters
Metal fabricators
Machine shops
Metal products
Trucks & trailers
Powder coating and Plating
Ready mix and gypsum products
Ceramics and clay 
Recycling
Wood and Paper​
Cardboard or paper containers
Plywood
Wood products
Furniture refinishing
Printing
Mills and sawmills
Petroleum, Coal, Rubber, Plastic and Chemical​
 Rubber and plastic
 Fiberglass and resin
 Batteries and fuel cells
 Cleaning products
 Candles, wax and polish
 Stain and varnish
 Explosives, fireworks and
 munitions
 Glue or adhesive
 Oil or gas production
 Roofing materials
 Tire retreading
 Toiletries & and vitamins
Other
Awnings & blinds
Clothing
Brushes & brooms
Electronic signs
Glass shops and products
Leather products
Lighting fixtures
Mattresses
Vinyl windows
Prefab buildings
Pleasure craft
Carpet
Why sponsor the Make It Safe Conference?
Make It Safe 2022 reached 506 registered attendees with a unique 3-day event (one day in person and two days online). Attendees took in 38 workshops, seminars, and keynotes with 56 presenters—and sponsor-hosted industry sessions.

Connect and engage with industry leaders and decision makers.
Increase your brand visibility and get in front of your target customers and new audiences.
Host a Virtual Industry Session to increase your lead generation by over 300%.
Network and connect with industry and business leaders while attending amazing in person and virtual sessions.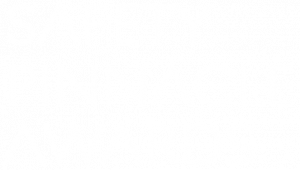 Why sponsor the Pinnacle Awards?
Connect with 200 executives and HR and safety leaders from BC's diverse and essential manufacturing and food processing sector.
Align your brand with a compelling story about the role of health and safety excellence in crisis and in sustainable business.
Be recognized as a supporter of the industry and the Alliance.

For more information contact
Anna Rowinska, Digital Marketing & Events Specialist
604-992-5942 | [email protected]