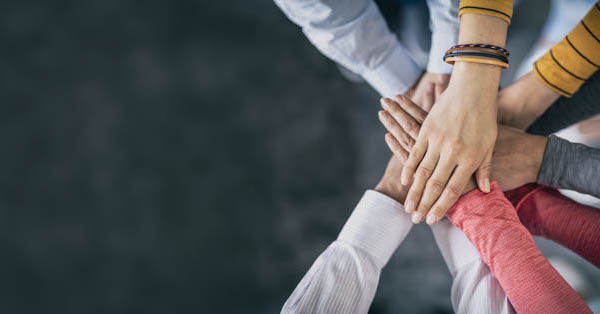 The Manufacturing Safety Alliance of BC staff is made up of highly motivated safety professionals supported by team members with occupational health and safety experience. The team is dedicated to working with industry to reduce injuries and make BC workplaces the safest in Canada.
Founder and CEO, Lisa McGuire oversees all management, governance, and strategic direction of the Manufacturing Safety Alliance of BC, the not-for-profit health and safety association for BC manufacturers and food processors. Under Lisa's leadership, the organization more than doubled membership while growing a multi-layer infrastructure under a 14-director Policy Board.
Lisa is also the organizational founder of the BC Safety Charter, whose vision is to engage BC senior executives to create a culture of safety and well-being to make our province the safest place to live and work in Canada. The BC Safety Charter transitioned into an independent society, The Executive Health & Safety Council of BC, in 2020. Other important accomplishments include leading the development of a National Health & Safety Audit Standard and ongoing work to establish a national health and safety professional certification program in manufacturing.
Lisa's educational background includes an Agricultural Science education through the University of Saskatchewan and UBC. She is also a Canadian Registered Safety Professional (CRSP) and a certified Director (ICD.D) through the Institute of Corporate Directors-Rotman, Directors Education Program.
Chief Operating Officer of the Manufacturing Safety Alliance of BC, Wayne is an experienced leader in all areas of operations, manufacturing, distribution, and supply chain. A proven sales and marketing leader, Wayne has led multiple businesses serving the manufacturing, retail, and wholesale channels.
A teacher, mentor, and community supporter, Wayne is a member of the Canadian Mental Health Association board of directors and an instructor in the BCIT Operations Management Degree program. Past Chair of the Habitat for Humanity Canada board of directors, Wayne also served on the board of Canadian Manufacturers and Exporters and was a member of the 8th Governor General's Canadian Leadership Conference of Canada.
Mental Health and Wellness Director
Dr. Steve Conway brings more than 30 years experience providing mental health services and leadership to his role as Mental Health and Wellness Director at the Manufacturing Safety Alliance of BC. Using his background as an educator and expertise in delivering mental health services to diverse populations and clinical issues in a wide range of settings, Steve will provide members with personalized workshops and leadership consulting and coaching on workplace mental health issues.
Steve is also a post secondary educator and former senior leader at the Director and Vice President level in a private not for profit university. Steve has a Master of Arts in Counselling Psychology, Doctor of Psychology (PsyD) and an MBA with a focus on leadership and teams. Steve is a Certified Psychological Health and Safety Advisor and has coach training in an ICF accredited program.
Dareece has spent her career leading teams in the manufacturing industry for over 25 years. Her background is predominantly in client services and effectively managing diverse teams to ensure they meet and exceed client expectations. She counts herself fortunate to have had the opportunity to be involved in all sizes of companies from privately owned to a Fortune 500 company. 
In her role as the OHS Services Manager, she helps facilitate the value we provide to the members, to ensure we are collaborating and connecting with them on a regular basis. Dareece develops strategies to maximize engagements that will drive improvement in their safety programs and improve their overall performance with WorkSafeBC and in their industries. By endeavouring to this goal, we will make the manufacturing industry a safer place to work and create a culture of safety wherein every worker safely returns home to their family each night.
Dr. Hassan Nedadahandeh is an experienced OHS audit manager with over 18 years of experience and more than 500 audits in the food, space, automotive, and other manufacturing industries. He is a certified lead auditor and instructor in the fields of OHS, quality, and environment.
Hassan holds Bachelor's and Master's degrees in Industrial Engineering and a Doctorate degree in Business Management with research in risk and hazard management. He is a registered professional engineer (P.Eng.) in the field of management systems and cooperates with Engineers and Geoscientists BC (EGBC) as a Statutory Committee Member and Competency Assessor.
He is passionate about leading the OHS audit program and supporting our precious clients to ensure that the entire OHS audit process from planning to implementation and reporting is conducted with maximum effectiveness and efficiency.
Training & Development Manager
An industrial engineer by profession, Rosa chose to work in the health and safety field very early on. Her father had a workplace accident that affected the family in many ways and prompted her to dedicate her career to helping to prevent workplace accidents.
Rosa spent many years in health and safety roles but also led projects in lean manufacturing and operations analytics. After working in a variety of industries – including open-pit mining and textiles – she joined the Alliance as an advisor. Today you will find her leading a team of excellent instructional designers and trainers in the Training and Development department.
Jennifer Wiebe is a client-focused leader with more than 25 years' experience in B2B technology and nonprofit brand marketing and communications. Her professional journey reflects her dedication to driving innovation and success.
At the Manufacturing Safety Alliance of BC, she has found her inspiration in the nonprofit sector, building awareness and creating opportunities to connect members with the health and safety advice, training, and tools they need. From developing conference programming to building partnerships to decoding regulation changes, making a difference for members and clients and developing the strengths of her talented team motivate her work.
Our Team of Safety Advisors
Manufacturing Safety Alliance of BC safety advisors and specialists are on call to offer the confidential and specialized health and safety advice. They can provide you with consultation and support to help you reach compliance or improve the systems that keep your team safe.
Our Training & Development Team
The team of training instructors and resource developers at the Manufacturing Safety Alliance of BC is dedicated to creating, optimizing, and instructing on essential health and safety curriculum for manufacturers across B.C. They provide instruction through in-person instructor led training—which can be booked for your teams privately—instructor led training virtually, and self paced e-Learning.