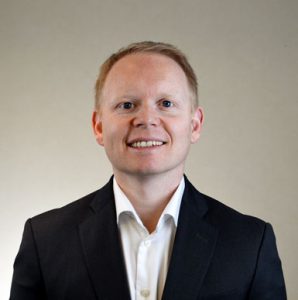 Nick ReiachIntegrator/ Operations Excellence Enthusiast/ Senior Leader at Tupper Street ConsultingChair
With almost 20 years of senior leadership experience, Nick has carved out a strong reputation as an Integrator—someone who enjoys discovering hidden opportunities, catalyzes major initiatives, and prides himself on his problem-solving abilities, integrity, and commitment to achieving outcomes.

Accompanying this purpose and talents is extensive experience as a senior manager; overseeing several acquisitions, capital purchases, certifications, infrastructure projects, and implementation of a Manufacturing Excellence framework that spanned several divisions and positively impacted hundreds of staff. Nick holds a Bachelor of Commerce degree from The University of Western Ontario. He has successfully completed the Lean Sensei Greenbelt and Blackbelt certification programs and led a company through OSSE - COR Safety Certification. Nick is a past member of TEC (The Executive Committee) Group as well as the Canadian Manufacturers and Exporters Senior Managers group: networking groups that share best practices across a broad network of BC-based manufacturers.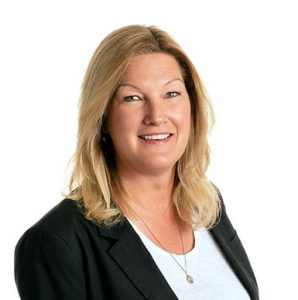 Lesli Bradley President and CEO of SunRype ProductsVice-chair
With over twenty five years in industry and at the various levels of each organization she has worked with, Lesli has consistently maintained a strong belief that zero accidents is achievable. Lesli is currently the President and CEO of SunRype Products, an Okanagan based company with 73 years of history. Lesli was the Plant Manager and Vice President of Operations for nine years, responsible for all aspects of health and safety in the work place. With a strong perspective on continuous improvement, Lesli provided focus and leadership in the implementation of behaviour based safety as well as the journey towards OSSE certification. SunRype employs more than 300 people in Kelowna, running 3 shifts per day and has been certified for six years.

Lesli completed a Bachelor of Science in business management at the University of Phoenix. She also holds a Biological Food Science diploma from BCIT.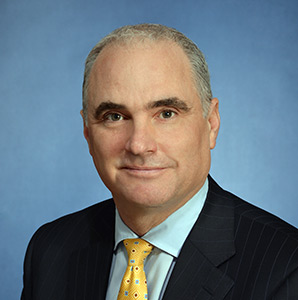 Joe Doyle Lawyer and Partner at Johnson Doyle
Joe is a lawyer and partner at Johnson Doyle in Vancouver. He has practised law for over 30 years, primarily as a trial and appellate lawyer in the fields of criminal, administrative and civil law. He has extensive experience with forensic investigations as both defense counsel and Crown counsel, and is designated and acts as a special prosecutor.

Joe grew up and lives in Vancouver, residing in Nanaimo for several years earlier in his career. He travels throughout BC in the course of his trial work.

Joe holds bachelor's degrees in Commerce and Law from UBC. He was appointed Queen's Counsel in 2019.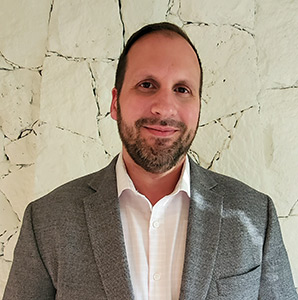 Keith Driver ARYZTA | Bakery Director at La Brea Bakery | Otis Spunkmeyer | Oakrun Farm Bakery
Keith Driver has been the Bakery Director of the Burnaby Aryzta (Gourmet Baker) facility for two years. The Burnaby facility employs approximately 240 staff making baked goods for supermarkets and foodservice providers. (Starbucks is one of their biggest customers.)

Keith has lived and worked in Canada for 15 years. Prior to his move he was in the US Marine Corps. Keith has participated in manufacturing safety at all levels ranging from front line supervision to management to entire facility leadership. He has over 10 years of manufacturing leadership experience including leadership roles at three separate OSSE certified organizations.

Keith is a BC Safety Charter Signatory. He understands the business case for safety and what safety looks like and feels like to all members of an organization. This has allowed him to lead an effective shift in safety mindset by displaying accountability, "selling" the importance of safety initiatives to all parties up and down the organization, and making those initiatives something that is sustainable.

Keith holds a Business Diploma and is a Lean Six Sigma ASQ Green Belt.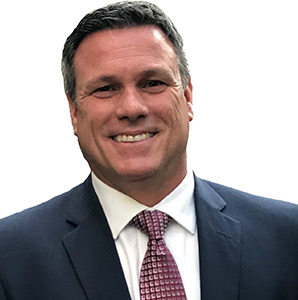 David Fagen Executive Director, Safety, Health and Environment at BC Ferries
David is Executive Director, Safety, Health and Environment at British Columbia Ferry Services Inc. BC Ferries has 47 terminals, 36 vessels, a ship repair facility, six maintenance yards, food and retail outlets, and transports more than 20 million passengers annually with the support of more than 5,000 hardworking employees. BC Ferries' unique safety programs resulted in the globally recognized DuPont Safety award during David's tenure and he continues to work to find creative was of engaging all levels of the organization in Safety and Environmental sustainability conversations.

David holds a Bachelor's of Science from the United States Naval Academy and a MBA in Accounting and Finance from American Intercontinental University. He has a varied background of qualifications and experience including 21 years as a US Naval Officer, qualification as a gas turbine engineer, navigator of a nuclear warship, human resources designation, information technology, combat systems, ship building and certification as an International Safety Management designated person. Through all of David's experiences, Safety has always been the one common thread and he recognizes everyone has a voice that must be heard to continuously improve safety.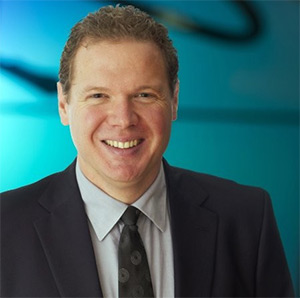 Darren Gibson Managing Partner at Norgaard Kratofil Professional Group
Darren Gibson is the Managing Partner for the Burnaby office of Norgaard Kratofil Professional Group, a BC-based accounting firm providing accounting, taxation and advisory services for private companies, high net worth individuals and not-for-profit clients in Greater Vancouver and Vancouver Island. Previous to taking on his current position in 2018, Darren was a partner with one of the larger independent accounting firms in Vancouver.

Darren holds a Chartered Professional Accountant (Chartered Accountant) designation and has over 20 years of experience in public practice. He serves a diversified clientele but with a focus on some key industries including manufacturing and processing businesses, real estate developers and managers, and auto dealerships.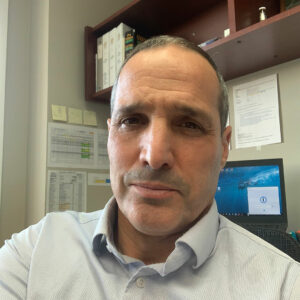 Amit GolanPlant Manager, CKF Inc.
Amit has 22 years of senior manufacturing management experience in Plastics, Recycling, and Pulp Molding. He currently serves as the Plant Manager for CKF overseeing 350 employees in three Plants producing egg cartons and meat trays in Langley and Delta, BC
Under Amit's leadership CKF has completed WorkSafeBC's PACE program and achieved OSSE (COR) certification. He describes CKF as the most safety committed place he ever worked in. In 2020 the plants received several safety awards among them "Best Safety Record" and the "Most Improved Safety Record".
Amit holds a B.A. in Economics and Accountancy and is CPA, ISR.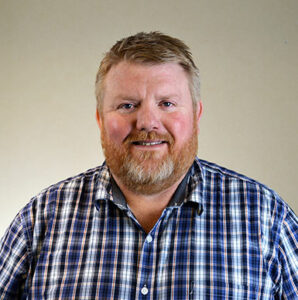 Chris Inkster President, Freeport Industries Ltd
Chris Inkster is the President of Freeport Industries, a custom manufacturer of modular structures for industrial, residential, and institutional use that employs 50-60 people. Freeport was part of the first Manufacturing Safety Alliance of BC safety pooling system (SPS) group, and under his leadership successfully challenged the OSSE audit after only 14 months.

Chris holds a Bachelor of Management and Diplomas of Technology in Wood Products Manufacturing and Forestry from BCIT. He has 20 years' experience in plywood plant, saw-milling/log yards, and modular manufacturing.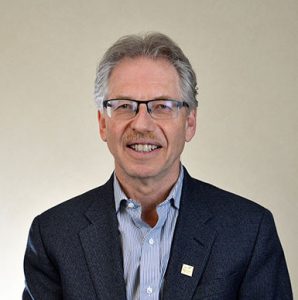 Peter Jackson Director
Peter has recently retired as President and CEO of Magnum Trailers & Equipment, a position that he had held since 2012. Prior to this he held a variety of senior management positions with the General Electric Company, BMW Canada, and Magellan Aerospace where he ran their Orenda Aerospace division. Peter holds a Mechanical Engineering degree from Memorial University and an MBA from the University of Toronto. He is also a member of CME BC and regularly takes part in the MacKay CEO forums.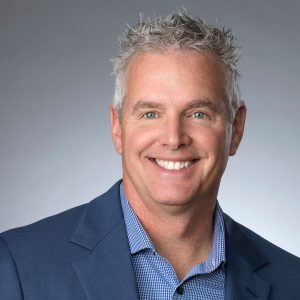 Andy McEachern Senior Vice-president, Peerless
Andy McEachern is the Senior Vice President at Peerless Limited. He began his career in the defense industry in Ottawa as a Program Manager for military land vehicle projects before moving to BC in the mid-nineties. At Peerless, Andy has taken on the roles of Engineering Manager, General Manager overseeing and health and safety in the workplace and eventually Vice President with oversight of the operation. Peerless Limited is owned by Manac and is one of the largest employers in Penticton, producing over 500 heavy duty trailers per year.
Andy is passionate about health and safety and prides himself on turning around the company safety culture at Peerless transforming it into a model of excellence. The transformation required a complete reset of business processes and procedures as well as attitudes. He credits the achievements in health and safety culture and the successive years of company COR safety certification to listening to all employees and ensuring that everyone is fully engaged in the journey.
Andy holds a bachelor's degree in Mechanical and Aeronautical Engineering from Carleton University and has completed the Kellogg Executive Development Program at Northwestern University. He enjoys the study and application of lean methods and has been a member of the Okanagan Peer Mentoring Group for over 15 years.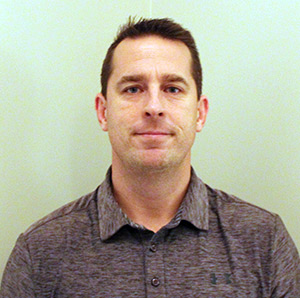 Ryan Nielsen VP Operations, PFG Glass
Ryan Nielsen is the VP Operations for PFG Glass Industries. He has been with PFG Glass since its inception as a small family run business 26 years ago. PFG operated as a distributor for the first 10 years of its existence becoming the leader in flat glass distributor in Western Canada before making the move into manufacturing. They now employ more than 100 people in a 110,000 square-foot facility that uses the most advanced and automated techniques in the industry and operates 24 hours a day, 6 days a week.

Ryan believes that safety is a right not a privilege and the best way to set yourself up for success is through representation and leadership starting from the top down. Two years ago he led the PFG team through OSSE certification, successfully challenging the audit in 10 months with a pass rate of 97%. His mantra is that an organized facility is an efficient facility and an organized and efficient facility is a safe one!

Ryan was a director and past president for the Window and Door Association now known as the Fenestration Council of BC (Fen BC). Ryan holds a BBA (Bachelor of Business Administration) as well as an MBA.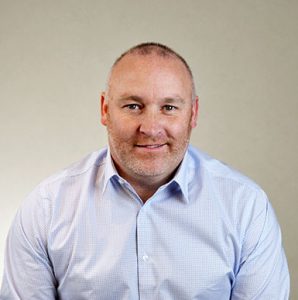 Craig Ogilvie Supply Chain Director, BC Tree Fruits
Craig Ogilvie is the Supply Chain Director for BC Tree Fruits. He has more than 20 years of experience within the food and beverage, pharmaceutical, and construction industries in the UK and Canada. Prior to his move to the Okanagan Craig was the Plant Manager with Conagra Foods Canada, an OSSE certified company.

Craig is an ambassador for health and safety; he is an ASQ black belt certified practitioner and holds a NEBOSH diploma in H&S Management. His educational background includes a first class BA (Hons) in Business Studies and a CIPD certification (Master's qualification in HR management) from the University of Dundee.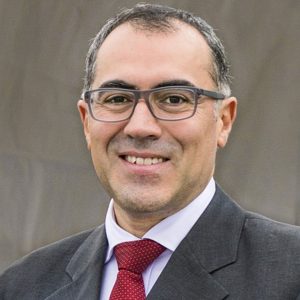 Vince SciamannaPresident, The Garaventa Lift Group
Vince Sciamanna is the President of The Garaventa Lift Group an international company owned by Savaria, a Canadian public company. The Group specialises in the manufacture of home elevators, lifts for people with disabilities as well as stairlifts and compact elevators. Garaventa Lift employs 500 people around the world with just over 200 employees at their custom-built manufacturing location in Surrey.
Vince was born in Switzerland and grew up speaking several languages. He holds a degree in Civil Engineering and began his career as a project engineer for a Swiss bridge component manufacturer. Vince left the Alps in 1999 and moved to the Rockies to join Garaventa Lift as the director of business development. In 2018 he took over the global lead of Garaventa Lift and regularly travels between Canada, the USA, and Europe.
Away from work, Vince is involved with the Swiss Canadian Chamber of Commerce and volunteers his time supporting several local community and charity events.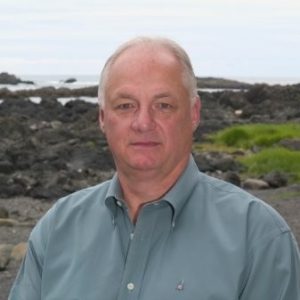 Garnet Zimmerman Principal, GZ Mediation Inc
Garnet Zimmerman has spent 35 years working in labour relations. He began as a Business Agent working his way up to 16 years as President of Teamsters Union local 31 and International Representative and Vice President of the International Brotherhood of Teamsters for eight years.
Garnet has run his own company GZ Mediation since 2009. He has negotiated collective bargaining agreements in many different industries including manufacturing. He is an advocate for labour and understands the importance of health and safety for both the employer and employee.
Garnet sat as a director on a large national health benefits plan. In addition, he has served for 20 years as a trustee on a provincial as well as a national pension plan. He has completed courses in trustee management: plan governance and due diligence, collective bargaining, federal and provincial labor codes, and women's issues. He is a certified Employee Benefits specialist and has achieved his Advanced Trust Management Standards certification.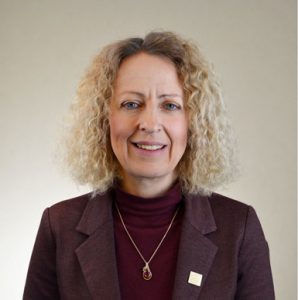 Lisa McGuire CEO, Manufacturing Safety Alliance of BC (Non-Voting)
As CEO, Lisa is responsible for all fiduciary, management and governance issues as well as the day-to-day operations of the Manufacturing Safety Alliance of BC.

Lisa's educational background includes a diverse Agricultural Science education through the University of Saskatchewan and University of British Columbia with recognition on the Deans honour roll. She achieved her Occupational Health & Safety certification 'with honours' through the BC Institute of Technology and received her external safety auditor's certification through the Alberta Association for Safety Partnerships. Lisa obtained her professional safety designation through the Board of Canadian Registered Safety Professionals in 2004.

Lisa served ten years in the poultry industry in food safety and cost process analysis positions with the latter six years in charge of the Occupational Safety Program of a poultry operation. In 2007 she led the task of securing support from the food industry to establish the Manufacturing Safety Alliance of BC (originally FIOSA) in 2007 and was appointed Executive Director then CEO. The organization has since expanded to serve members within the general manufacturing industry. She is one of the founders of the BC Food Processors Association which was originally composed of safety and human resource professionals.