Safety is responsible business.
Making BC workplaces the safest in Canada
from your industry-funded, non-profit health and safety association.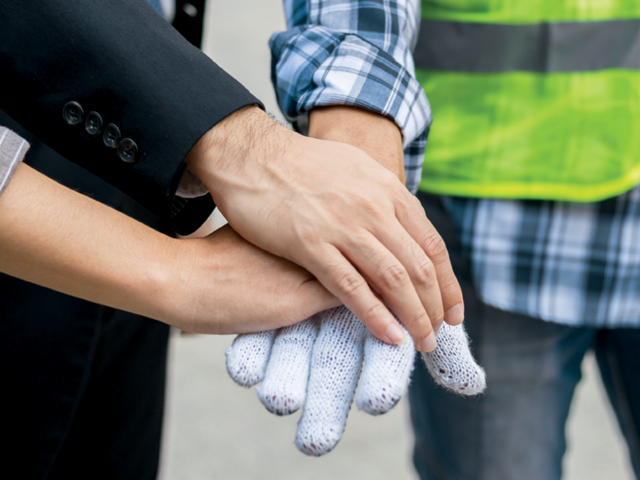 Membership types
Corporate BC-based manufacturing and food processing companies in Alliance member classification units (CUs)
Independent BC companies engaged directly or indirectly in manufacturing, but outside Alliance member CUs
Allied Non-manufacturing BC businesses seeking access to Alliance benefits and privileges.
Associate Partners in safety: suppliers and consultants offering services and benefits to Alliance members
Are you already a member?
Click here to find out if your company is in a WorkSafeBC classification unit that automatically qualifies you as a Corporate member of the Alliance 
The Manufacturing Safety Alliance of BC provides confidential health and safety advice and training to BC manufacturers and food and beverage processors. As a member, you can leverage:
Free health and safety program assessment and action plan
Free resources and select online training
Free access to confidential safety advisory services: regular virtual or onsite visits or training to support your progress
Member discounts on training, consulting, and specialized services
Occupational Safety Standard of Excellence (OSSE) certification—the Certification of Recognition (COR) program for manufacturers
Emergency support
Member discounts on training classes, online training, and our annual Make It Safe conference
With an effective occupational health and safety (OHS) plan, training, and easy to follow processes, every business can reduce workplace injuries, resulting in lower insurance premiums, higher productivity, and a measurable return on investment. We are here to help.
Our safety advisors help you build and improve your OHS program—from a free needs analysis or GAP assessment to scheduled site visits or advisor calls. Call our OHS support line at 1.604.795.9595 for guidance and help with any health and safety question.
The Alliance is your one-stop shop for training support. Take advantage of our wide range of free and member-discounted training courses, in person or online.
Get certified. The Manufacturing Safety Alliance of BC administers the Occupational Safety Standard of Excellence (OSSE), the Certificate of Recognition (COR) program for BC manufacturers and food processors.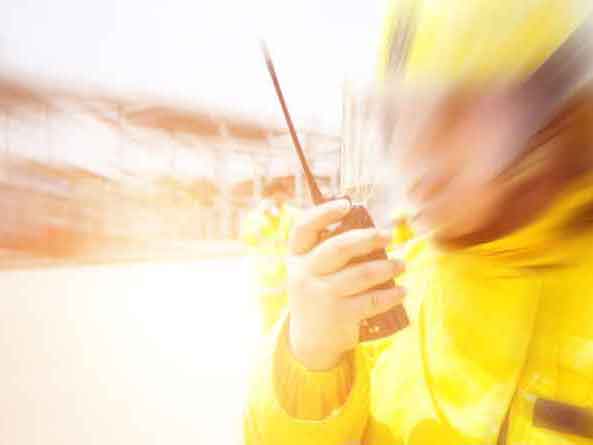 Your partner in injury prevention
Injury rates are trending in the right direction the manufacturing sector overall, but in BC more than 400 injuries still happen on the job every day. An effective safety program is a basic building block for sustainable business, impacting your workplace culture, and your brand reputation and financial results.
That's where the Alliance comes in.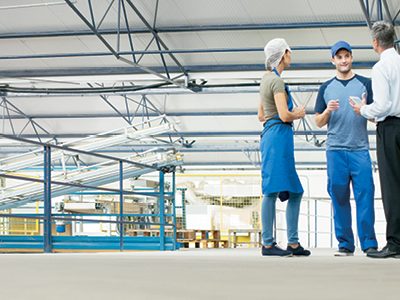 Your dedicated team of safety professionals on call
Need help with prevention orders or a warning letter? Get the professional assistance you need to resolve WorkSafeBC orders or PACE or PARE program requirements with Safety Compliance Support.
Contact us for the urgent support you need to resolve safety issues and get back to work. Get the specific assistance you need at low member rates.
Looking for in-depth support and mentorship to develop your safety program or achieve OSSE (COR) certification? Safety Program Support is the support you're looking for, tailored to your needs and timeline. Get the assistance of a qualified safety advisor on an accelerated schedule to meet your program development or certification target. 
The health and safety training you need
Get the training you need to meet your regulatory safety training requirements, improve your safety performance, and incorporate safety into a stronger business culture.
The Manufacturing Safety Alliance of BC offers training in health and safety essentials for Joint Health and Safety Committees and Worker Reps, basics such as WHMIS, and specialized safety topics such as industrial and office ergonomics, industrial storage racking, machine guarding, and combustible dust.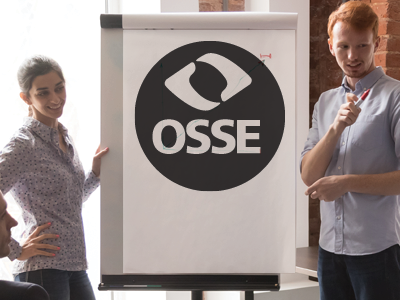 Support to get you to COR / OSSE certification
Start your path to the Occupational Safety Standard of Excellence (COR certification for manufacturing in BC). We will support your to build and refine an effective health and safety management system that contributes to long term productivity, profitability, and sustainability. Protect your workers and earn substantial rebates on your WorkSafeBC premiums.