OSSE Marks
Kathy Sigstad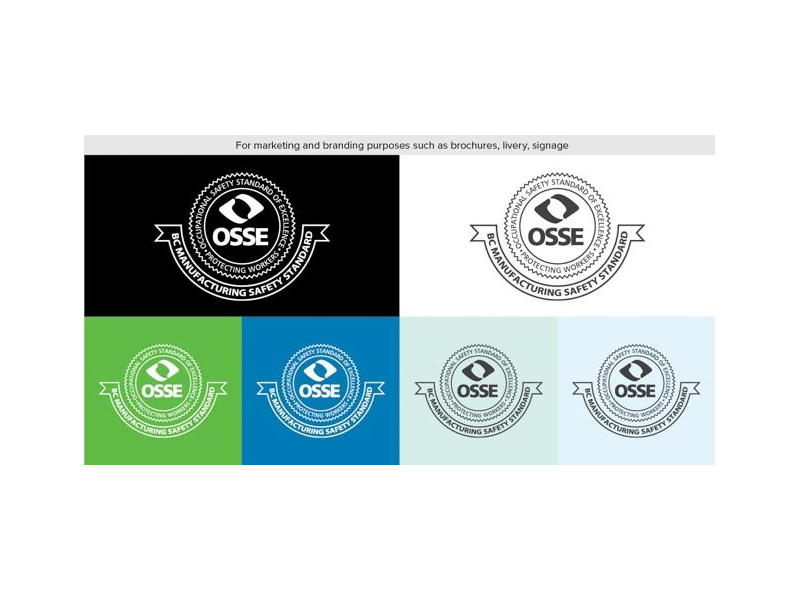 The OSSE Mark
For general branding and marketing purposes, the Mark can appear on any dark or light solid background. Choose the version with the most contrast.
Digital files are distributed to companies that have received OSSE Certification in three file formats: JPG, PNG, and EPS. JPG and PNG are for general office and web use, while EPS is the common file type requested by design and print industry professionals.
The JPG has a white background behind it. It can be used in word processing documents with a white background. Intended for in-house laser and inkjet printing applications and electronic document distribution.
The PNG has a transparent background, making it ideal for placing over top of a solid coloured background, and for screen-view applications, such as web pages, PDF read-only documents and PowerPoint presentations.
The EPS is a vector format used for professional printing and design. It is can be recoloured to match your branding and scaled up or down without losing image resolution and can be used for large format printing (i.e. signs or banners).
Minimum size
The Mark must be sized proportionally (not stretched or squished) and sized in a manner that preserves the legibility of the mark's text elements in screen and presentation settings. The outer full circle in the mark should not be printed smaller than 2 cm in diameter
Version
Download

35

File Size

6 MB

File Count

1

Create Date

February 4, 2021

Last Updated

May 14, 2021