OSSE Seal
Kathy Sigstad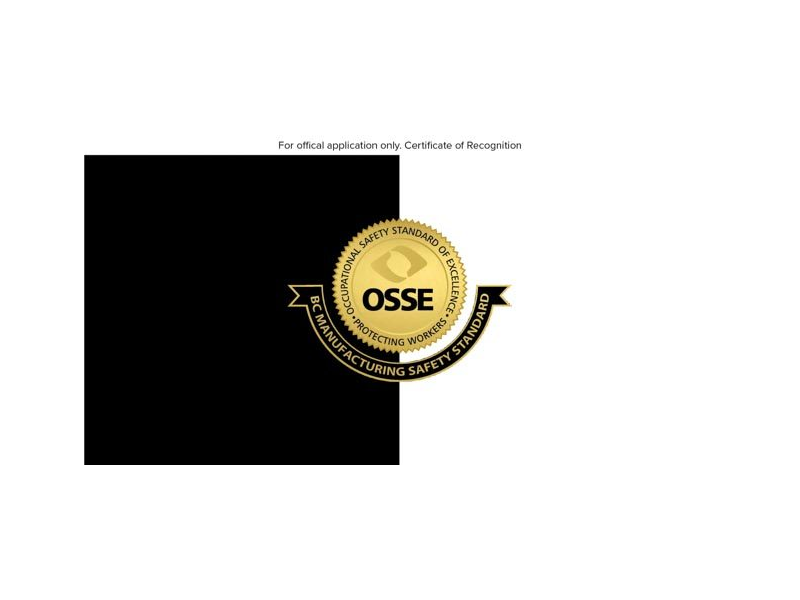 The OSSE Seal
Certified companies can proudly display the OSSE Certification Mark. Icon and Seal. The official Gold OSSE Seal is reserved for use on official documents such as Certificates or in special displays or presentations.
Use is granted only to companies that have been certified through the Manufacturing Safety Alliance of BC. A unique certification number(s), which identifies the company as an OSSE certified company through the Alliance, will accompany the Seal. This number must be included in the non-product usage of the Seal so as to clearly identify the facilities that have achieved this standard. There is no requirement to include the certification number when using the Mark or Icon on products as long as the facility where the product is manufactured can be easily identified and is OSSE certified.
The Certificate Seal signifies to employees, visitors, and business partners that this company is committed to the health and safety of its workers, and to eliminating serious injuries in the manufacturing sector.
Version
Download

31

File Size

10 MB

File Count

1

Create Date

February 4, 2021

Last Updated

February 4, 2021