Manufacturing Safety Alliance of BC Board Member appointed B.C. Supreme Court Judge
Jean Fong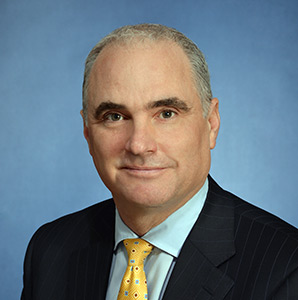 FOR IMMEDIATE RELEASE
Chilliwack, B.C. | November 3, 2022 — Last week, the Minister of Justice and Attorney General of Canada appointed Joseph Doyle, a member of the Board of the Manufacturing Safety Alliance of BC, as a Judge on the Supreme Court of British Columbia in Vancouver.
"As a Board Member, Joe has delivered valuable insight and commitment in helping the Alliance achieve its goals of a healthier and safer British Columbia," says Lisa McGuire, CEO of the Manufacturing Safety Alliance of BC. "We wish him all the best and know that his attention and acumen will be invaluable in this next stage of his professional journey."
In May 2022, Doyle was elected to serve a second term on the Board and has demonstrated dedication, consistency, and professionalism during his tenure on the Board.
"While we will miss Joe greatly, we are all very excited for Joe to embark on this next chapter of his career. His contributions have helped enhance the Alliance's ability to evolve and adapt to the shifting landscape faced by our members," says Nick Reiach, president of the Manufacturing Safety Alliance of BC Board. "I am honoured to have had the chance to serve with him on the Board."
The Alliance will be exploring potential candidates to fill this vacancy over the coming months.
– 30 –
About the Manufacturing Safety Alliance of BC
The Manufacturing Safety Alliance of BC (www.safetyalliancebc.ca) is the not-for-profit health and safety association for British Columbia manufacturers and food processors and WorkSafeBC Certifying Partner for the Occupational Safety Standard of Excellence (the Certificate of Recognition, or COR, program for the manufacturing sector). The Alliance is committed to transforming the health and safety culture of organizations through effective OHS management systems, training, and certification.
Manufacturing Safety Alliance of BC CEO Lisa McGuire is available for interview or comment.
MEDIA CONTACT
Jean Fong, Communications and Content Marketing Specialist
604-991-7423 | [email protected]