The Manufacturing Safety Alliance of BC is working with key stakeholders across Canada to establish a nationally recognized occupational health and safety management system audit standard for  manufacturing. 
This new health and safety system benchmark will meet or exceed the requirements for COR across Canada, ISO 45001, and will integrate other best practices, such as psychological health and safety.
National Audit Standard for Occupational Health & Safety
Developing a single, harmonized audit standard that meets and exceeds jurisdictional standards AND ISO 45001 will offer many benefits to employers—particularly to those that operate facilities in multiple provinces.
Such a standard will allow companies to achieve excellence in their health and safety programs to protect workers—with confidence that their program will meet or exceed OHS benchmarks wherever they operate their business.
The National OHSMS Standard will support manufacturing employers with:
Developing a single, consistent occupational health and safety management system across locations that meets each province's requirements. 

Reducing costs associated with multiple systems and audits.
Improving access to bid opportunities, addressing increasing demands for a certified OHS management system in supply chains and procurement.
Fostering the development of a more robust OHS system that results in better workplace safety programs and lower injury rates.
Providing a competitive advantage by validating a company's effective implementation of a more robust and comprehensive standard that demonstrates their commitment to health and safety excellence.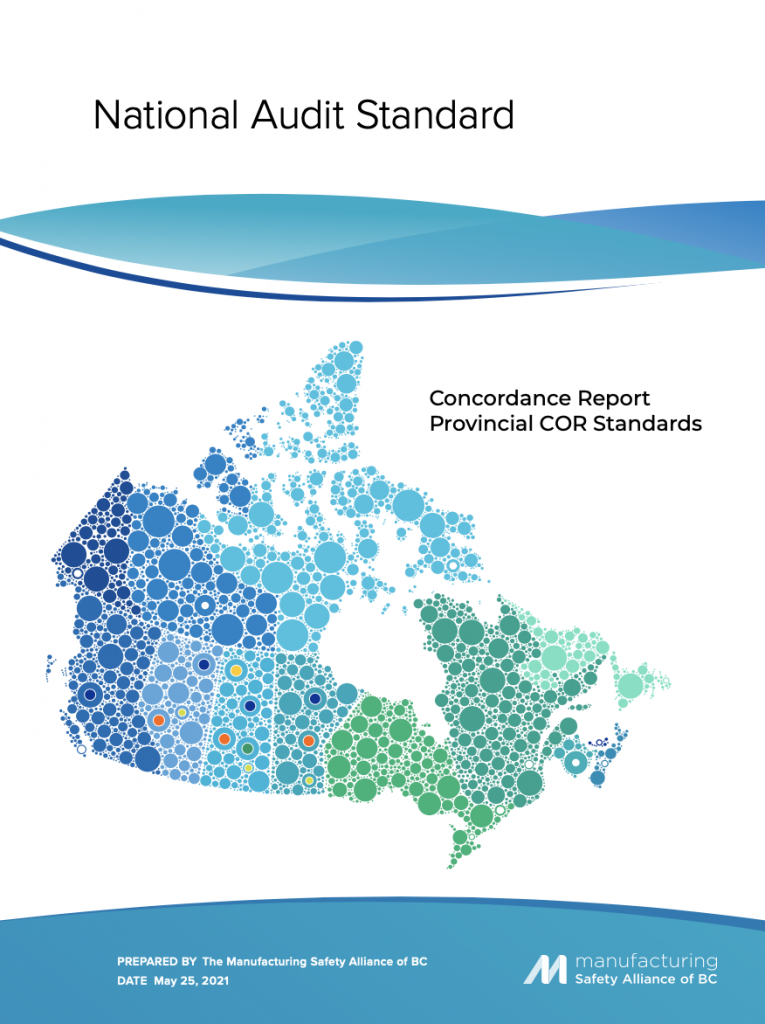 National OHSMS Standard Project Objective
The over-arching objective of this inter-provincial project is to develop a national, harmonized audit standard for Canada's manufacturing sector that is a recognized health and safety system benchmark.
Goals of this project are:
Create an OHS management system standard that meets or exceeds the requirements of COR across all jurisdictions in Canada.
Enable OHS management systems to be developed to consistent standards that look beyond minimum requirements and effectively integrate best practices, including such factors as psychological health and safety, continual improvement, and emerging risks.
Increase the number of manufacturing companies participating in the program by enhancing the program value, reducing cross-jurisdictional barriers, and reducing barriers for small businesses to participate.
Establish and promote a national brand for the OHS system standard program for manufacturing.
Implement a process to review the effectiveness of the OHS system standard for manufacturing and inform continual improvement processes.
The Manufacturing Safety Alliance of BC has partnered with occupational health and safety associations that administer COR audit programs for the manufacturing sector across Canada, working together towards a shared goal of a harmonized national audit standard.