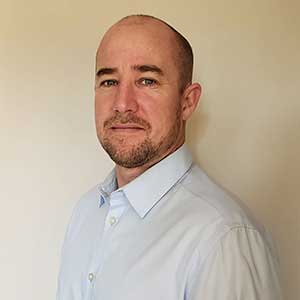 Director of Operations
Gambrinus
Ken Smith worked as a consultant in the IT sector for nearly two decades before joining Gambrinus Malting in 2013. The only industrial malting house in British Columbia, Gambrinus is known globally for its quality malt and customer service. Ken's role allows him to combine his background in technology with food manufacturing. He has spent most of his career modernizing operations, working closely with management to adapt processes to the needs of a rapidly changing workforce. He believes safety should be every company's highest priority and is committed to the physical and mental health of every employee, contractor, or visitor to the job site.
Ken started JSOK Trucking Ltd. in 2015 and still serves as its Director of Operations. He is a passionate and enthusiastic business leader with a decade of board experience and is currently serving as the treasurer for Organics BC, secretary for Pacific Agriculture Certification Society (PACS), board member on the Regional Advisory Council for Okanagan College, and trustee for Eagle Rock Water District.
While his educational background is in Computer Information Systems and Business Operations, Ken has a strong financial background and experience in IT, governance, branding, strategic planning, ED development, and compensation and performance reviews. He is skilled in a range of technologies and has earned various professional certifications, including Preventative Controls Qualified Individual, Confined Space and Vertical Rescue, Mental Health and Occupational First Aid, Contractor Safety, and Food Safety (ISO and Organic).