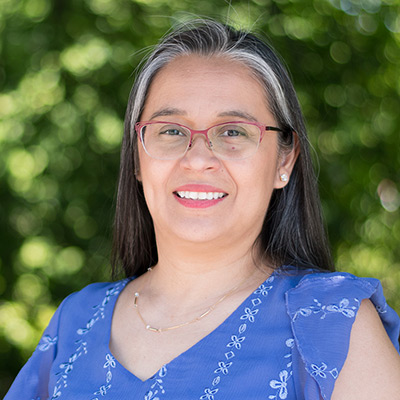 Training & Development Manager
Manufacturing Safety Alliance of BC
An industrial engineer by profession, Rosa chose to work in the health and safety field very early on. Her father had a workplace accident that affected the family in many ways and prompted her to dedicate her career to helping to prevent workplace accidents.
Rosa spent many years in health and safety roles but also led projects in lean manufacturing and operations analytics. After working in a variety of industries – including open-pit mining and textiles – she joined the Alliance as an advisor. Today you will find her leading a team of excellent instructional designers and trainers in the Training and Development department.
Her unique skills include seeing the opportunity of potential growth in both people and business, planning projects and action items and demonstrating leadership in her team and with clients who progress through their program implementation. Collaboration, creative problem-solving and adaptability are also skills Rosa brings to her many roles.
Rosa completed her education at the National University of Saint Augustine in Arequipa, Peru – graduating from the Industrial Engineering program. She is a member of the Canadian Society of Safety Engineering (CSSE) and holds a Canadian Registered Safety Professional (CRSP) designation.
"Protect your most valuable asset: your employees," Rosa advises. "Everything else in the workplace is replaceable, but people are not. They matter to your business and to their loves ones, so invest the time and resources to keep them safe and healthy at work."