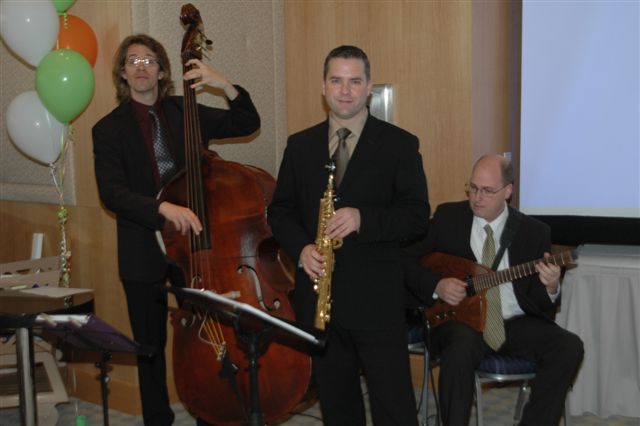 Tim Barrett, saxophonist, has played professionally for the last 40+ years. He has played alongside such US and Canadian jazz greats as Phil Woods, George Young, David Liebman, Steve Gilmore, Bill Goodwin, Phil Markowitz, Phil Dwyer, Brad Turner, Fred Stride and Pete Christlieb.
Tim's musical experience spans acoustic and electric jazz, R&B, Latin, Pop/Rock and Country. His musical travels have taken him from his Vancouver roots to Phoenix, Los Angeles, New York, London-England, Taipei-Taiwan and on the high seas in various tenures working with Holland America Cruise lines. He plays mostly in live, touring and studio formats.
Tim's musical highlights have been meeting and playing with Joni Mitchell, being invited to play with Stevie Wonder, and recording and touring with the top pop artists of Taiwan while living in Taipei, composing an original song featured at the 2010 Vancouver Winter Olympics.
His musical passions include playing music ranging from jazz standards, innovative original jazz compositions, classic soul, R&B and funk, to an array of modern pop music. His goal is to always find a positive and passionate musical message in whatever he plays.
Tim appreciates all the support his listeners provide to his ongoing journey in the music industry!