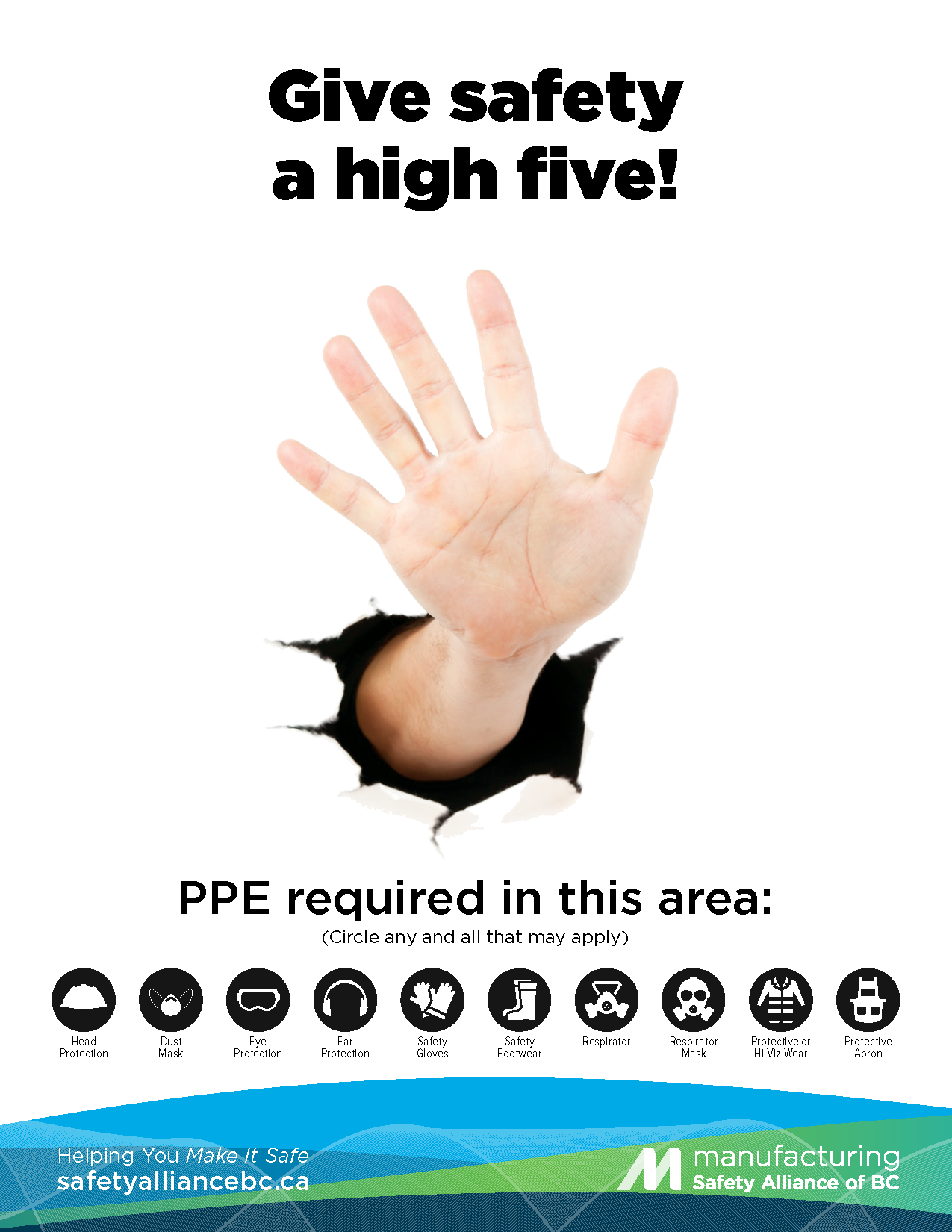 Downloads: 807
POSTER

Hand Protection
Hands are essential for work, yet hand injuries are one of the most common injuries in the workplace.

Hands are injured by dull cutting tools, jagged edges, and sharp objects. Most hand injuries are preventable. Injuries happen when workers are rushed, not wearing PPE, using equipment without
guarding, or poor supervision and training.