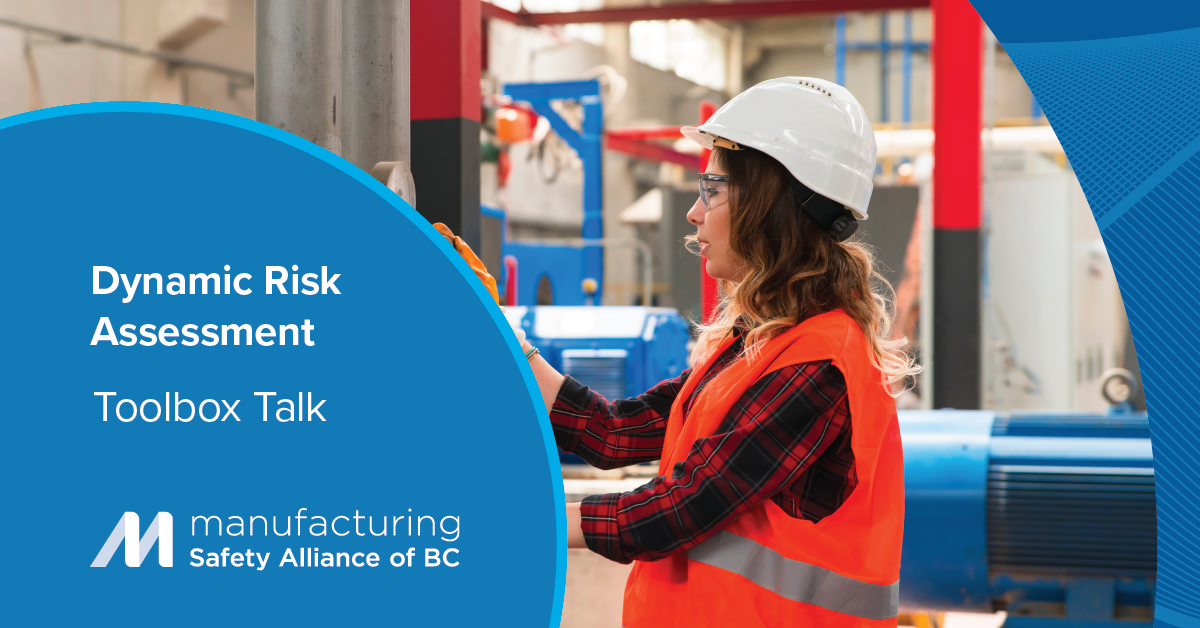 Downloads: 426
TOOLBOX TALK

Dynamic Risk Assessment
A hazard is a thing or condition that might expose someone to risk of injury or occupational disease. Risk defines the chance of that injury or illness occurring.

A risk assessment is an overall process of identifying the hazard, assessing the risk, and controlling the hazards. There are two types of risk assessment processes: formal and informal.

The Dynamic Risk Assessment is one way to conduct an informal risk assessment.