Meet our new advisors
Lisa Thibault
At the Alliance, we continue to grow and adapt our services to meet the changing needs of our members. We recently welcomed two new specialist advisors to our team.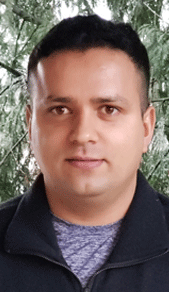 Pourya Ghani
OHS Technical Advisor
As a technical advisor, Pourya provides a range of health and safety advisory services, including support to our machine safeguarding and industrial racking specialist. Pourya will also provide some audit QA support to the Occupational Safety Standard of Excellence (OSSE) team.
Pourya began his career in health and safety as a first-aid attendant while continuing his education and supporting his family's businesses. He worked as a construction safety officer, managing the safety needs of many construction projects, and later as an occupational health and safety coordinator for an environmental company, helping to build and maintain the safety management system and improve the safety culture.
In addition to his occupational health and safety field experience, Pourya also has extensive knowledge of the technologies involved in manufacturing.
With diplomas in Arts and Science from Langara College, Computer and Electrical Engineering and Business Management from BCIT, and certificates in Occupational Health and Safety and Computer Systems, Pourya brings diverse experience to his role.
"Safety is everyone's responsibility—so include everyone when building your safety management system." ~Pourya Ghani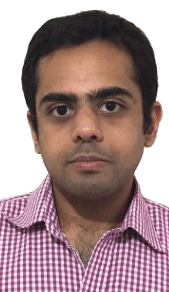 Muhammad Qazi
Occupational Hygienist
As an occupational hygienist, Muhammad identifies, evaluates, and develops controls for exposure to chemical, physical, and biological hazards. His work includes conducting air quality, noise, and chemical exposure assessments. As a specialist advisor, he develops, delivers, facilitates, implements and evaluates member health and safety programs to meet or exceed regulatory requirements.
He also assists members to develop guidelines for OHS activities such as chemical spill control, electrical equipment failure, accident investigation, and workplace inspection.
Muhammad joined the Alliance after completing his MSc. in Occupational and Environmental Hygiene from the University of British Columbia. His experience also included a co-op with the National Collaborating Centre for Environmental Health in environmental hygiene, and he is working towards his Registered Occupational Hygienist (ROH) certification.
Muhammad enjoys applying his academic training to improve unsafe work conditions and provide a safe working environment for employees in various manufacturing industries.
"It's fulfilling to see the real-time impact of corrective actions and evaluations as companies implement them." ~ Muhammed Qazi, Occupational Hygienist
In his spare time, Muhammad enjoys running—including marathons.
The Manufacturing Safety Alliance of BC offers confidential health and safety advice and consulting services. For general or specialty consultation on your occupational health and safety program, call our OHS support line at 604.795.9595 or visit our website.