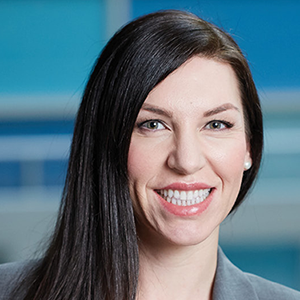 Chief Mental Health Officer
WorkSafeBC
Dr. Ashley Spetch is WorkSafeBC's chief mental health officer — the first position of its kind for any workers' compensation board in Canada.
As part of her role, Ashley is devising a broad and innovative evidence-based strategy to support B.C.'s injured workers, and weaving together programs and services to meet their needs — with a goal of ensuring mental injuries don't lead to needless disability.
Prior to joining WorkSafeBC, Ashley was the vice-president of workplace health and research at Homewood Health. She holds a PhD in consulting psychology and has an extensive background in helping employers develop programs to cultivate return to work, employee well-being, and a psychologically healthy and safe workforce and workplace.