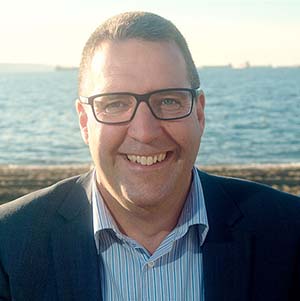 Managing Director
HR West Consulting
Kevin is the founder of HR West. He is regarded as a leader in human resources and labour relations with more than twenty years of senior level experience. Kevin has tackled HR problems from the smallest (two employee start-ups) to the largest (Fortune 500) firms across Western Canada in a range of industries (manufacturing, hospitality, retail, distribution, pharmaceutical, education, social services, petro-chemical, mining, trades, transportation and more).
Kevin works effectively with employees, supervisors, managers, executives and ownership to integrate human resources solutions into broader business needs and driving solution-based human resource/labour relations strategies to build individual and organizational cultural change that focus on business priorities.
In labour relations, Kevin has represented employers at the bargaining table in all western provinces and one territory negotiating collective agreements with over thirty different unions and locals with employee groups ranging from 5 to over 3000 employees. Kevin also represents employers at arbitrations, mediation, and other quasi-judicial forums.
Kevin has a BA and MBA and always consuming new learning opportunities. He is particularly proud of how much he has learned (and integrated into his consulting) from his aboriginal clients across BC.
Kevin calls the lower mainland home but enjoys travelling with wife and two children. He is on sabbatical from competing in Ironman (he is a four time finisher) and is much more likely to be on the water, in the mountains or in the kitchen when not on assignment.