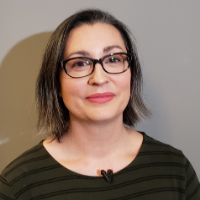 Staff Scientist and Manager of Training
Radiation Safety Institute of Canada
Tara Hargreaves is a Staff Scientist and Manager of Training at the Radiation Safety Institute of Canada. She is a highly effective instructor with 15 years of teaching experience. She is also knowledgeable in the practical application of radiation protection principles in a variety of industrial and institutional settings.
In addition to her teaching and course development activities, she assists clients with nuclear source licences and answers a range of questions from clients about regulatory obligations and radiation safety management. Ms. Hargreaves also responds to general inquiry calls from the public, answering questions about electromagnetic fields, radiation exposures, and other radiation concerns.
Ms. Hargreaves holds an Honours BSc in physics and mathematics from the University of Guelph, an MSc in astronomy from McMaster University and a Certificate in Adult Learning and Development from the Ontario Institute for Studies in Education at the University of Toronto. She is a member of the Institute for Performance and Learning, the Health Physics Society, and the Canadian Radiation Protection Association where she is also a registered radiation safety professional, CRPA(R).