The case for online learning 
Kathy Sigstad
By Ann Conway and Lisa Thibault
Physical distancing and other restrictions to keep employees safe during the pandemic have created new challenges in scheduling on-site and classroom-based training. What has NOT changed is the employer's responsibility to provide workers with the instruction they need to carry out their work safely. 
With face-to-face training on hold in many worksites, companies must find new ways to work. Training providers, including the Manufacturing Safety Alliance of BC, have also had to adapt to design and deliver course formats that allow instructors to connect with learners safely and effectively. COVID-19 requires us to be more flexible in how we train.  
As a result, instructors are making changes in the way they design educational and training programs— creating online and hybrid formats to meet learners' and employers' changing needs. This shift to integrating face-to-face and online learning is GOOD for students and a benefit to companies.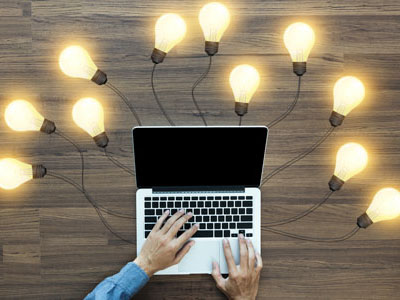 Students benefit from learner-centred training
Online and hybrid learning eliminates the one-size-fits–all approach to worker training. Flexible learning formats help learners retain more of what they learn. According to Brandon Hall's research, online courses require 40–60 percent less time to learn than traditional classroom training because students can go at their own pace, re-read where necessary, and skip ahead when they grasp a concept quickly. Students can also opt to take courses at the time of day that best suits them. The versatility of virtual training creates more choices to fit the needs of students. 
Traditional, in-classroom, instructor-led training typically delivers the entire course in one or two days. Virtual classes can be spread out in shorter blocks over several weeks, allowing students to absorb and apply what they learn before moving onto the next topic. An IBM study concluded that e-learning participants learn nearly five times more material without increasing their time in training. 

Online courses require
40–60 percent less time
to learn than traditional classroom training
Learn where you need it – when you need it
There are 29.8 million mobile internet users in Canada (79 percent of Canadians), and more than 40 percent of internet traffic comes from mobile devices. The new online learning platforms allow workers to fit the classroom in the palm of their hands. 
Learning online can help overcome the challenges of a physical classroom, such as geography, resource availability, and accessibility. Workers have the flexibility to join and learn wherever they are – at home, at the office, or wherever they study best—and at any time. Digital classrooms also make learning opportunities more viable for rural or remote areas where classroom training is limited or unavailable. 
Cost-effective
Online, instructor-led training reduces the costs of travel, accommodation, and training facilities. It also reduces the opportunity cost of work absences by minimizing travel time and allowing for a more flexible learning schedule. 
It's also good for the environment. According to Britain's Open University research, producing and providing e-learning courses consumes, on average, 90 percent less energy and 85 percent less CO2 emissions per student than traditional, face-to-face classes. Online learning also reduces paper use by allowing students to read and refer to the class documents on their devices, rather than relying on costly and wasteful printed packages.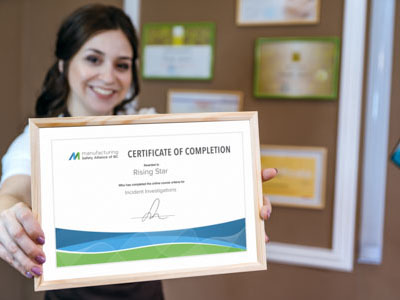 Blended learning will continue to grow beyond the pandemic
We continue to review lessons learned about students' experiences with online learning, but research suggests that integrated face-to-face and online learning is good for learners AND employers. Blended learning is the future for training, and we will continue to adapt to meet ever-changing needs. 
Manufacturers must continue to create health and safety learning opportunities to keep employees up-to-speed – not only during the pandemic, but beyond.  As remote or distanced workers and teams become part of our new standard, companies that adopt new ways to deliver training will have the advantage.
Looking for online training options for your staff? Check our health and safety training catalog for: