Creating a workplace that supports mental health
Kathy Sigstad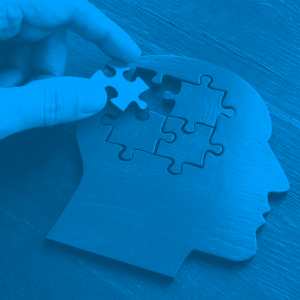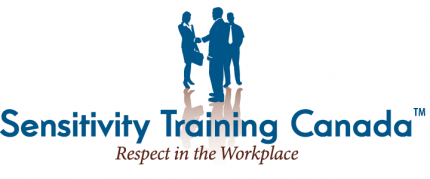 An innovative work environment enhancement program from Sensitivity Training Canada, the 3-Step Respect in the Workplace Sensitivity Training program helps create workplaces that support mental health.
Employers are required to protect the mental health of their employees while they are at work, physically or virtually. This includes protection from harassment, violence and bullying. Some employers have been held liable for exposing employees to unsafe work environments that have resulted in psychological harm.Unlike physical illnesses, workplace mental health issues are often more difficult to pinpoint and can go undetected for years.
Poor mental health in the workplace can lead to:
increased levels of absenteeism and presenteeism
low levels of job performance
disengagement from the work itself and from colleagues
inappropriate nonverbal communication
inappropriate language
inappropriate behaviour
poor attitude
So, what happens when these kinds of issues are not addressed by employers? Their impact will erode the organization's bottom line.In 2019, Deloitte reported on the cost to employers of workplace mental health disorders. The ROI in Workplace Mental Health Programs: Good for People, Good for Business found that mental health issues account for more than 30 per cent of both short- and long-term disability claims in Canada "with the prevalence of claims for mental health diagnoses climbing by 0.5 to one per cent every year."
The transformational 3-Step Respect in the Workplace Sensitivity Training Program includes assessments, work-shops and booster sessions to help participants stay on track. This program is suitable for groups or individuals.One-on-One Sensitivity Training is designed for employees who lack awareness of what is appropriate and what is not in the workplace. This training helps to remediate negative attitudes and restores conflict-filled relationships.
What can employers do?
Create an organization-wide mental health strategy. The comprehensive strategy should include a workplace anti-harassment policy, a workplace anti-harassment program and a sensitivity training framework that is centred on respect in the workplace.
This strategy should align with the relevant statutes of occupational health and safety as well as human rights legislation, both of which are designed to protect employees in Canada.
The workplace anti-harassment policy should be designed to set acceptable boundaries within which all internal stakeholders are expected to operate. It should also set out who is responsible for its enforcement, its scope, how employee privacy will be handled and when new hires will be provided training about its existence. Also important is a section addressing the frequency with which the policy will be reviewed.
The workplace anti-harassment pro-gram should be developed with the sole purpose of operationalizing the policy. Sections setting out processes for reporting or investigating workplace incidents are to be central.
Actions that sustain mental health at work
Embed sensitivity training into the onboarding process to ensure that new hires are socialized with an understanding of the organization's core values around respect. This kind of training also gives employers the opportunity to provide new employees with a common understanding of what is acceptable behaviour, language and attitudes within the company.
Provide existing employees with Cultural Sensitivity Training for Diversity to guard against an organizational climate of exclusion, where diverse people feel excluded and marginalized. This workshop supports diversity, equity and inclusion in the organization's culture.
If there has been a pattern of unacceptable behaviour or language in the company, Sensitivity Training for Workplace Restoration very effectively restores relationships and prepares teams to move forward together.
Develop talent by providing Workplace Mental Health Awareness training for employees and for leaders. Both of these workshops build workers' awareness about the continuum between mental health and mental illness, the concept of mental injury, signs that a person may be struggling from a mental perspective, strategies for reducing stigma in the workplace and tips for helping themselves or others who may be dealing with mental health challenges at work.
To find out more about creating a workplace that sustains mental health, visit Sensitivity Training Canada at www.sensitivitytrainingcanada.com.