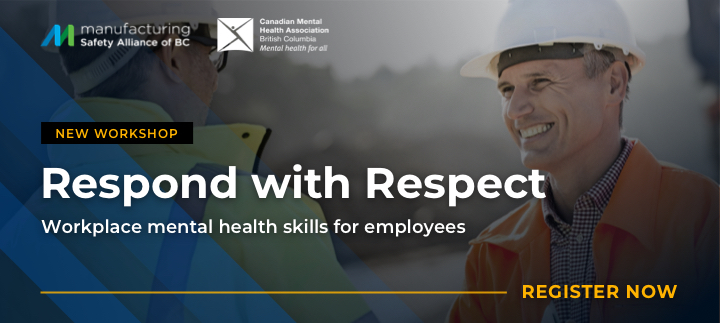 Responding with Respect: Workplace Mental Health Skills for Employees
Evidence-based research indicates early intervention can mitigate the impact of mental illness or mental health challenges. Employees are often the first to notice a change in a coworker's behaviour, but lack the skills to speak with them about their observations and concerns.
In this workshop, employees will learn how to engage a coworker in a respectful conversation—to make them aware of the changes they have observed using safe and supportive communication skills.
Employees will learn how to:
Build their knowledge about mental health
Navigate the language of stigma
Understand the mental health continuum
Be aware of the impacts of mental health issues
Increase awareness of self-care for mental health
Use the 4R Action Tookit™ to develop skills to talk with coworkers