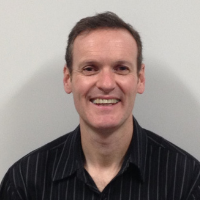 Colin Murray
BA, CMIRM, FIRM, MBA
Senior Manager, Risk Analysis Unit
WorkSafe BC
Over the past 30 years Colin's career in Risk Management has spanned the manufacturing, financial, consulting and public service sectors.
Initially working in the UK for a multinational corporation, covering 300 locations and 68,000 workers around the globe, he was responsible for the development and maintenance of the global risk management and financing programs.
Colin moved to a global risk management and insurance consultancy based in London, England to assist many international clients and eventually transferred to the Vancouver office in 1996 to establish a new risk consulting division.
In 1998 he joined WorkSafeBC and has predominantly worked in the prevention and occupational disease sections providing strategic, operational and technical support services to internal and external stakeholders. He is currently the Senior Manager, Risk Analysis Unit which is made up of analytical, technical & quality assurance professionals who focus on new, emerging and high profile risks. This has included the development of a new risk based occupational disease strategy in 2016 focused on proactively identifying, assessing, prioritizing and mitigating occupational disease areas of greatest risk to workers across British Columbia. The strategy is focused on nine primary risk exposures across four disease outcome categories – Cancer, Asthma, Poisoning and Hearing Loss – and is structured to develop better risk/industry awareness, enhance resource materials/tools for employers and workers, increase regulatory compliance and improve knowledge transfer.
Colin has a BA in Risk Management from Glasgow Caledonian University, is a certified member and fellow of the institute of risk management and has an MBA from Aston Business School.