Congratulations to the 2023 Safety Pinnacle and Excellence Award Winners
On June 8, 2023,  manufacturing leaders from around British Columbia gathered  to celebrate safety excellence! Guests walked the red carpet and were greeted by paparazzi. People connected with health and safety colleagues. And 25 leading B.C. businesses were celebrated for the steps they have taken to achieving, maintaining, and growing their workplace health and safety programs.
At this important annual event in health and safety, safety committees, businesses, and leaders received more than 30 awards.
MEET THE 2023 safety Pinnacle Award WINNERS:
2023 Safety Pinnacle Topaz Award Recipients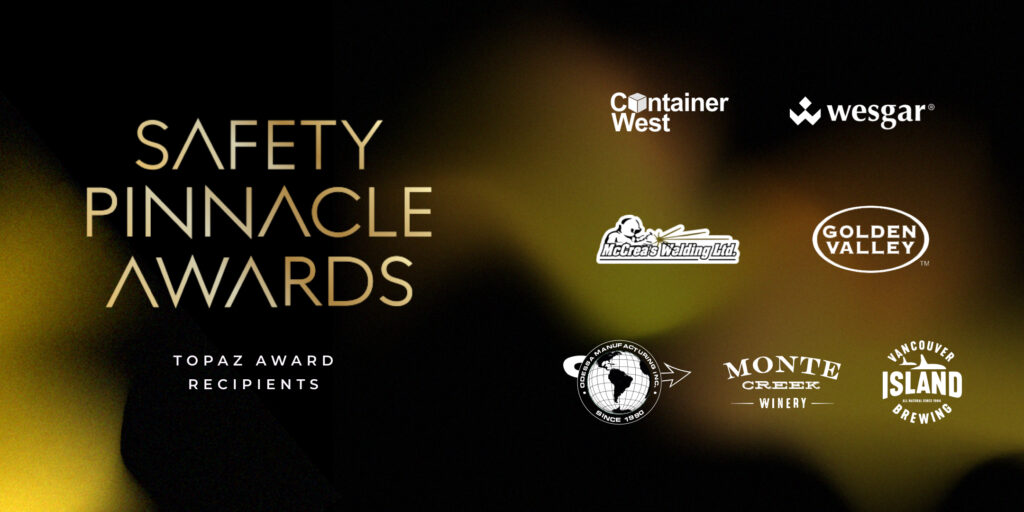 2023 Safety Pinnacle Sapphire Award Recipients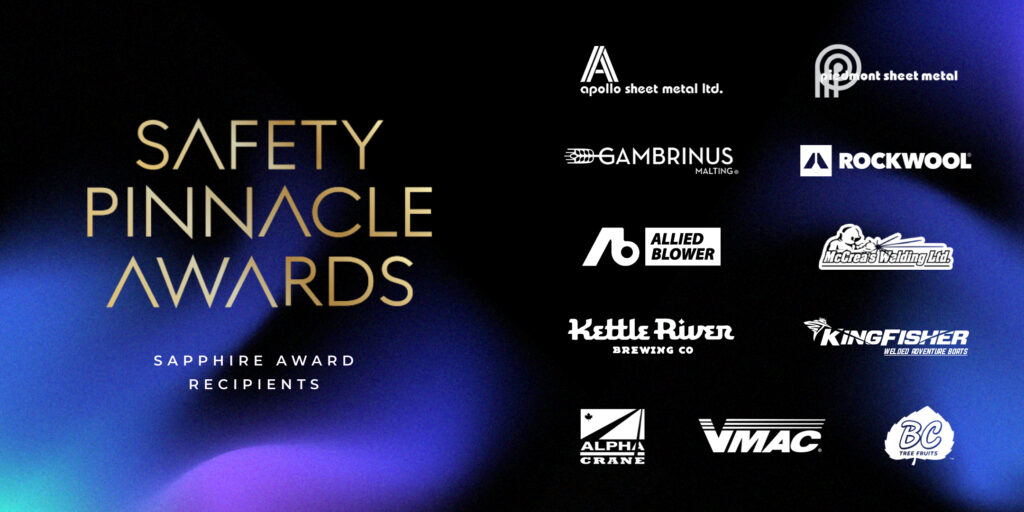 2023 Safety Excellence Awards
Since 2019, the Safety Excellence Awards have recognized the teamwork, dedication, and innovation of companies who took steps in the past year to build thriving safety cultures and keep their teams safe. Winners for each of these Safety Excellence Awards are determined by an external panel of judges who evaluate each nomination on various criteria.
Competition was fierce. 
Thank you to all the nominees for sharing your stories and achievements. We look forward to seeing your nominations for next year's Safety Excellence Awards!
Manufacturing Safety Innovator Award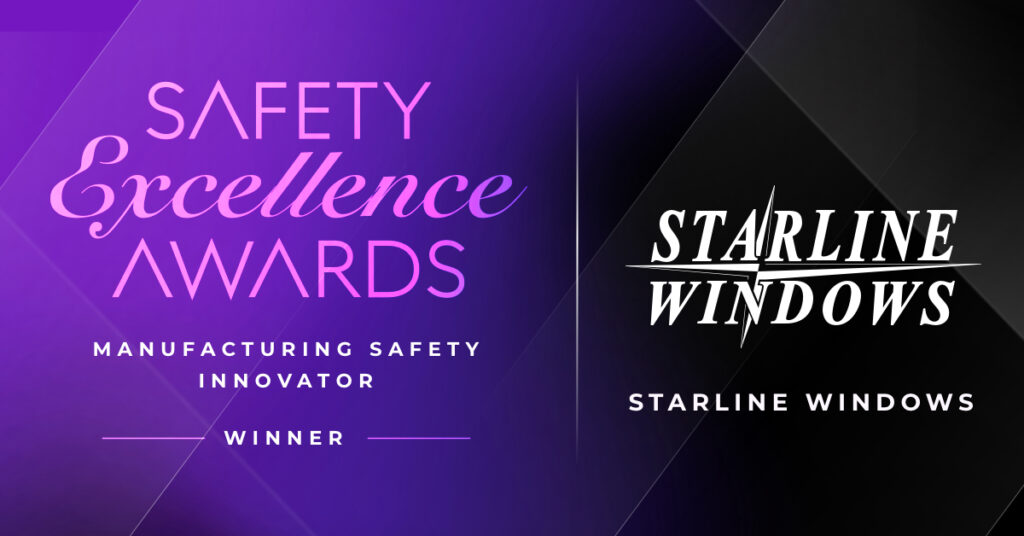 The Manufacturing Safety Innovator Award recognizes a company for innovation in OHS management systems, health and safety training, wellness programs, and culture.
Safety leaders lead by example. Headquartered in Surrey, 2023 award winner Starline Windows has made significant investments in the use of automation, making the work safer for everyone. 
With a diverse workforce, Starline Windows conducts hands-on training and has partnered with an English language school to better help engage their workers in their safety culture. They constantly look for ways to safely integrate automation into their workflow to help minimize injuries and enable workers with different abilities and expertise to contribute. 
Joint Health and Safety Committee Excellence Award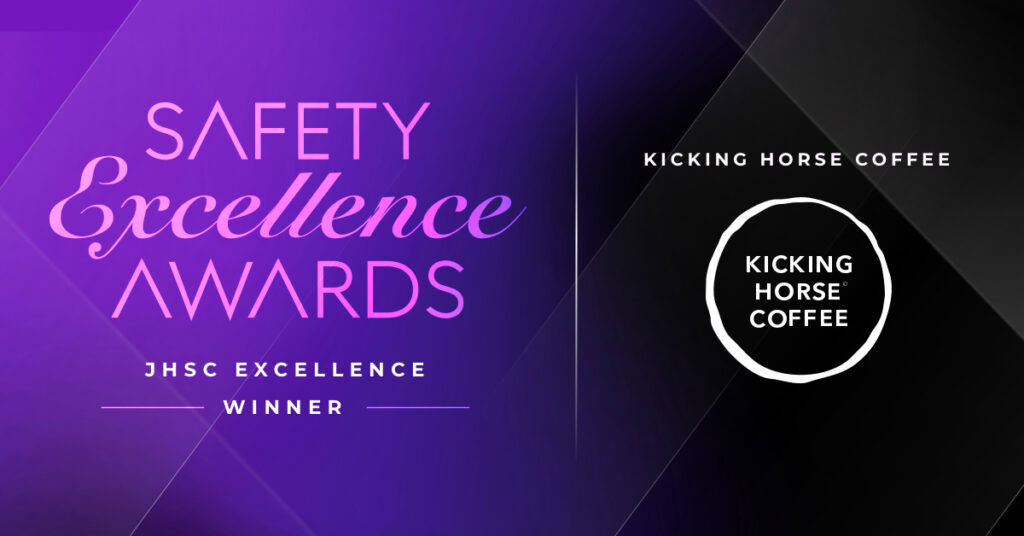 The JHSC Excellence Award recognizes a company's safety committee for excellence beyond regulatory requirements—for cohesive teamwork that makes a positive impact on workplace culture.
At Kicking Horse Coffee, people feel safe when bringing up concerns, and know that those concerns are addressed immediately. The Kicking Horse Coffee JHSC works to improve the health and safety of all employees—addressing hazards from mental health to heat in the facility during the hot summer days and day-to-day safe work practices. In a recent Great Places to Work Survey, 95% of  staff said that it is a physically safe place to work, and they saw an improvement in their psychologically safe place scores.
Fantastic Four Risk Leader Award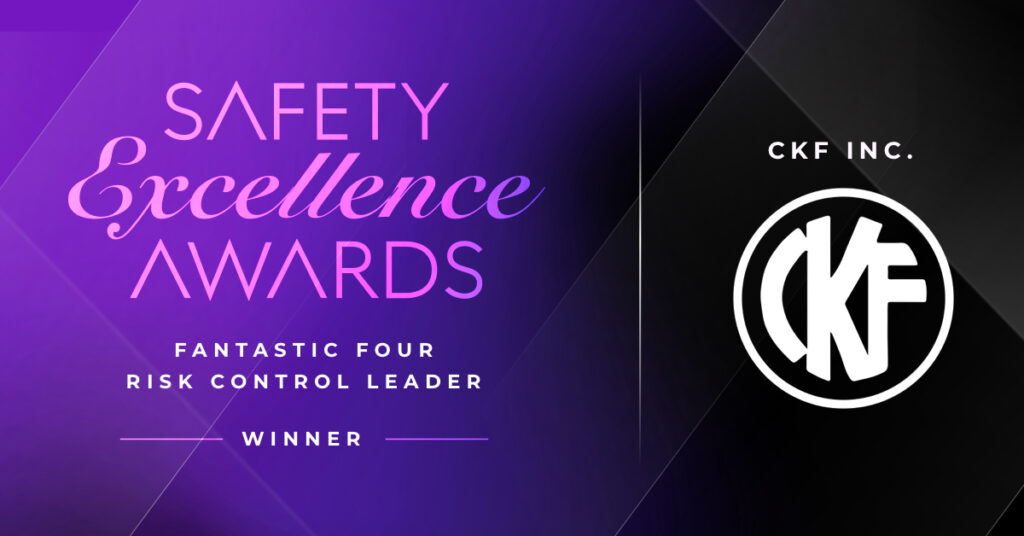 The Fantastic Four – Risk Control Leader Award recognizes a company for implementing leading solutions in key manufacturing risk areas – and demonstrating leadership in integrating health and safety into their culture.
Since 1933, CKF has manufactured foodservice, disposable tableware, and food packaging products at five Canadian plants that serve the entire globe.
CKF invests time and resources into automation, job rotation, anti-fatigue mats, machine guarding, and lockout technology. CKF has implemented a behavioural-based program called SAFE, where every supervisor and manager appreciate team members for wearing proper PPE, doing proper lockout/tag out, following procedures, and just "getting it right" when it comes to safety.
The team at CKF has built a culture where workers are regularly asked about the riskiest part of their work, and issues are addressed quickly.
Small Business People First Award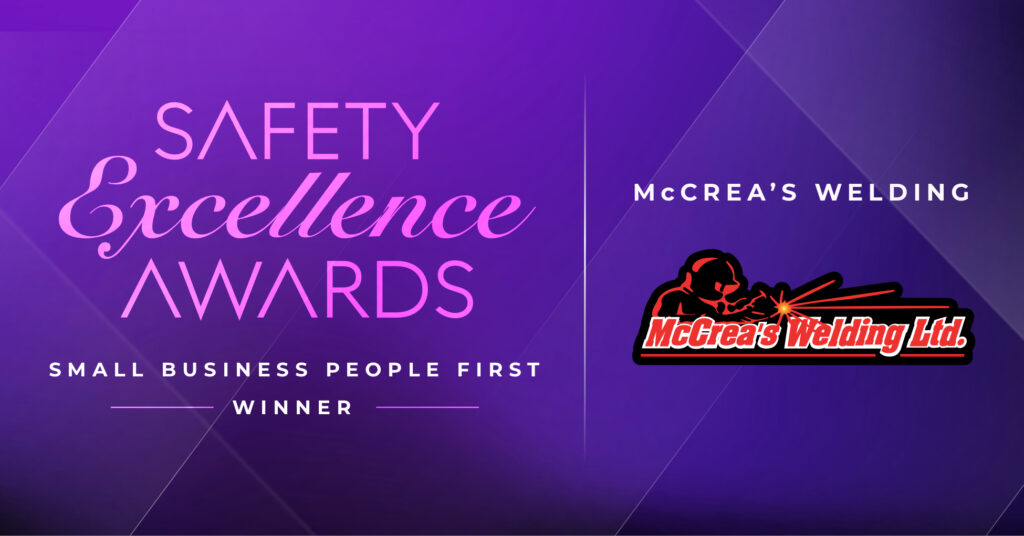 The Small Business People First Award—recognizes a small manufacturer that goes above and beyond to make a positive impact on workplace culture with demonstrated leadership. 
McCrea's Welding is a small family-run business who has seen big results since they started their path to OSSE Certification this past year. McCrea's is a mobile welding/picker truck company that provides a wide variety of services in Campbell River and the surrounding areas. 
They have implemented effective safety training and orientation for all staff, and their management is committed to building and maintaining a comprehensive safety program and safety culture within the organization. 
Since achieving OSSE Certification, their staff feels recognized and acknowledged for their efforts towards maintaining safety. This commitment has been reflected in improved quality of work that is noticed and appreciated by clients.
2023 Soaring Eagle Leadership Award
The Soaring Eagle Leadership Award recognizes an executive leader or business owner for exemplary and inspiring leadership that includes commitment to health and safety.
Our judges noted that all the Soaring Eagle Leadership Award finalists demonstrated passion for purpose, caring for employees, and were champions and inspiration for health and safety with their teams and in their communities.
The nominees' leadership styles reflected their dedication and determination and their companies OSSE certification.
All the nominees are very deserving candidates and the judges offer their sincere congratulations to each of them. The judges would also like to thank all the nominees for their willingness to share in an open and honest way their vision, focus and experiences. The judging committee very much appreciate the trust this year's nominees placed in the application and interview process.
Amit Golan
VP, Operations-West | CKF Inc.
As a leader, Amit exhibits emotional intelligence and empathy, and is detail focused.
The judges note that Amit exemplifies the Eagle, a symbol of courage, honour pride, determination, and grace.
His team says, "he is all about safety." His commitment is evident. OSSE certified since 2019, Amit has led CKF through Process Safety Management and risk analysis programs, including a partnership with the Langley Fire Department.
The health and safety system at CFK Ltd reflects the continuum of health and safety in the workplace—focused on the whole person and the integral role that mental wellbeing plays in their culture.
The Apex Award recognizes an individual in a member organization for exceptional commitment, passion, dedication, and action in support of health and safety.
This award shines a light on a health and safety advocate and champion for recognition. While this is an individual award, the performance of each organizations health and safety is taken into consideration. To protect the integrity of these awards, we rely on the experience and judgment of a highly experienced and qualified panel of third-party health and safety experts. The judges were rigorous and meticulous in their review.
Michelle Lofting,
Manager, Health & Safety | Factors Group of Nutritional Companies
Michelle exemplifies the award criteria and shows exemplary and inspiring leadership. She has been with Factors Group for seven years, with a career in health and safety spanning 20 years. She has global responsibility for Health and Safety with over 2,500 employees in Canada, USA, & Australia.
When she took on this role, there was no system in place, and health and safety was reactive. Staff said, "we only talk safety when something happens." Under her leadership, the culture has and continues to change. People today, including management, care, respect, and support the company's health and safety program.
Michelle has been able to lead this organization to the future with purposeful plans. She an innovator. And her leadership is evident in the progress Factors Group has made (and continues make) on their path towards OSSE certification.
2023 Daneen Skilling Scholarship
The Daneen Skilling Scholarship is an annual award created in honour of past board chair Daneen Skilling and awarded each year to a post-secondary student pursuing a career in health and safety.
Daneen is a passionate health and safety advocate and leader; and we are honoured to recognize a student in her name.
Congratulations, Shayla Kaplan!
The loss of Julie Cole in 2019 left a hole in B.C.'s safety community. Julie was an external auditor for the Manufacturing Safety Alliance of BC as well as a health and safety manager and trainer—she was a vital member of our safety community.
To honour Julie's spirit and passion, we have created an annual bursary to honour her passion and dedication to occupational health and safety.
Congratulations, Tom Lai!
Thank you to our 2023 Safety Pinnacle Award Gala Sponsors


Threads of Life Silent Auction
Heartfelt thanks to our silent auction donors and bidders. Through your generosity, at the 2023 Safety Pinnacle Awards Gala, we raised $3,000 for Threads of Life, in support of the families of seriously and fatally injured workers.