Make it Safe Magazine
Kathy Sigstad
The digital OHS magazine for manufacturers and food processors
May be more critical than what we leave behind.
The promise of mass vaccination is on the horizon. We are emerging from the shadow of the pandemic to look towards the future for manufacturing in British Columbia and the changes we will carry forward to shape our workplaces of tomorrow.
The pandemic has created workplace changes that are still emerging, but we know they will have a fundamental impact on how we work together in the future. If we do not take the time to reflect on the pandemic's lessons, we will repeat the same mistakes in the next crisis.
What we take away from the pandemic may be more critical than what we leave behind…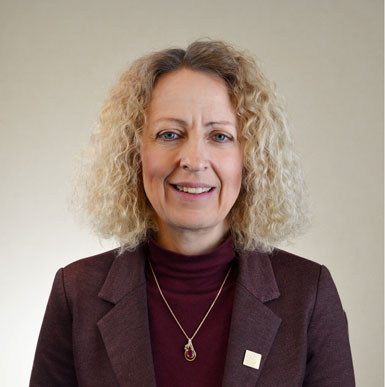 Welcome New Associate Members!
Salmon Arm manufacturer connects families
Over the past year, manufacturers around BC have pivoted production lines to produce personal protective equipment such as hand sanitizer and face shields, addressing chronic shortages of these important items.
With immunizations finally beginning to open up visitation in our province's long-term care homes, the innovative work of a Salmon Arm manufacturer over the past year has helped bridge the gap between lonely residents and their families.
See how ADAM Integrated Industries responded to a critical need in our communities with an innovative, new product design…
When we support and care for our team, they support our customers with that same care...
Breanne O'Neil | Hevvy/Toyo Pumps
The pursuit of excellence
Tackling OSSE certification in a pandemic
The pursuit of Occupational Safety Standard of Excellence (OSSE)/COR certification is a significant undertaking for a manufacturing or food processing company at any time. 
For five Alliance companies, achieving OSSE while tackling the challenges of 2020 was a remarkable accomplishment. Learn what it took to complete certification while navigating  the need for enhanced health and safety protocols, additional staff education, physical distancing, shutdowns, and more. 
Pandemic action plans and lessons learned at Grieg Seafood
Having a mature health and safety program in place helped us to react with an immediate and consistent response to the wave of anxiety that developed after the initial public health announcements about the pandemic.
At Grieg Seafood, as at companies around the province, the Provincial Health Officer's declaration of a state of emergency required immediate action to develop and implement protocols to prevent the spread of COVID-19. A year later, we look back with OHS Manager Delia Harsan at the company's response and critical lessons learned as they look ahead.
Find out what takeaways Grieg Seafood is carrying forward to support a safe and healthy workplace….
Business Interruption Insurance
What you should know
Imagine disaster strikes at your premises or a key supplier's location and your operations come to a halt. Could your business withstand the impact?
The results could be devastating— and although most manufacturers are insured for Business Interruption, many are not fully informed on how the coverage works or how to determine an adequate limit. The limit could be the deciding factor in whether you can financially recover.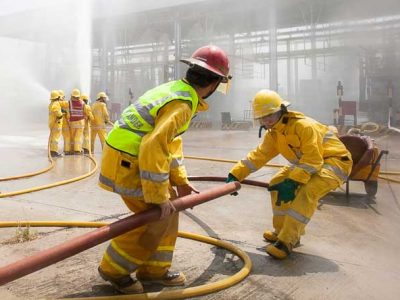 The case for online learning
Keep up-to-speed with OHS training any place, anytime
Physical distancing and other restrictions to keep employees safe during the pandemic have created new challenges in scheduling on-site and classroom-based training. What has NOT changed is the employer's responsibility to provide workers with the instruction they need to carry out their work safely.
Learning online can help overcome the challenges of a physical classroom, such as geography, resource availability, and accessibility. Workers have the flexibility to join and learn wherever they are – at home, at the office, or wherever they study best—and at any time.
Explore how online learning can keep employees up-to-speed with their health and safety training…
3 tips
for leveraging your safety committee in a crisis
Hear from three JHSC chairs on crisis response
in a Make It Safe 2020 panel discussion, Joint Health and Safety Committee Chairs from Sun-Rype, McCormick Canada, and Canada Goose shared lessons learned from the pandemic about leveraging their safety committees in a crisis. Here, we've distilled their advice down to 3 Tips. 
1
Recognizing hazards and recommending controls.
At each company, regular JHSC audits identify hazards. At the beginning of the pandemic, Dylan Eldred at McCormick Canada notes that the committee was first to trial PPE such as masks and hand sanitizers. They were also the first to raise the alarm when mandatory masks created new hazards for forklift drivers with fogged-up glasses and workers fainting during a summer heatwave. Their feedback resulted in policy changes and changes such as new HVAC systems in McCormick facilities and anti-fog eyewear at Sun-Rype to make the new controls more effective and manageable for team members. 
Sun-Rype Maintenance Manager Stephen Richard on how their JHSC is leveraging behavioural-based safety strategies during the pandemic
Canada Goose Health & Safety Specialist Stephane Gallant on the leadership role of the safety committee in monitoring controls
"Anxiety looks and feels different depending on the person experiencing it. High anxiety will affect our workers' ability to do their job well and affects relationships at work. During the pandemic, our JHSC discussed observing our members' behaviour during site inspections. Specifically, asked committee members to look for employees who were avoiding regular tasks, having difficulties focusing, or listening to them create irrational/nonsensical theories about the crisis. 
Observing behaviours is the basis of behavioural-based safety program. Made sure JHSC members conducted themselves in a calm and confident manner—because our emotions are contagious. If we're not calm, we can amplify negative emotions in our facility." 
At Canada Goose facilities, they leveraged the safety committee to monitor and watched JHSC members embrace their role to step up as leaders. 
 "I think for us, looking at the committee… so at least we can do the follow-up." 
 Sun-Rype specifically asked their JHSC to look for members exhibiting signs of anxiety and coached them to appear calm and confident.
 At Sun-Rype, the safety committee used workplace inspections, safety tailgate meetings, and routine safety meetings to encourage workers "to raise concerns about exposure risks and provide feedback on the effectiveness of any of the control measures the company had implemented," Richard notes. 
"They are the conduit," notes Canada Goose's Gallant. 
"An important mechanism for communicating with employees," adds Eldred; the safety committee is particularly important for "closing the loop"—getting feedback from their various divisions and shifts. 
 "We avidly post the positions and pictures of our Joint Health and Safety Committee members and ask people to work with them so we have a better understanding of any of the impacts, both from a positive and negative perspective—especially during the COVID-19 pandemic."
McCormick Canada Health & Safety Manager Dylan Eldred on leveraging the safety committee to close the loop
How have you leveraged
your
safety committee during the pandemic? What lessons are you taking away that may change the framework of future JHSC meetings and activities? 
Celebrating safety leadership in BC manufacturing
"It is essential that, as leaders, we do everything we can to ensure that safety is very high on the priority list, regardless of who you are or where you work in the organization."
Lesli Bradley, President and CEO of SunRype Products, has a goal to ensure everyone in her organization returns home at the end of a workday the same way they arrived, 100% of the time. Her commitment to safety sets her apart as a
Learn how safety leaders establish the values, principles, and actions that create a safety culture in our first #safetyleader column.
Mental Health in the Workplace
Creating a workplace that supports mental health
Employees are required to protect the mental health of their employees while they are at work, physically or virtually. This includes protection from harassment, violence and bullying. Some employers have been held liable for exposing employees to unsafe work environments that have resulted in psychological harm. Unlike physical illnesses, workplace mental health issues are often more difficult to pinpoint and can go undetected for years.
See how a 3-step program can help you create a workplace that supports mental health…
Upcoming events Training and Events
Virtual Open Learning classes
Tailored for our members, our virtual classes allow employees to experience peer-to-peer learning and networking opportunities while training on critical topics of manufacturing safety practices.
Join us for these upcoming sessions:
Online Training
Emergency Response Awareness
Online course | $49
Emergency Response Awareness explores different types of emergency situations that you may encounter in manufacturing.
Expand your understanding of emergency response with this online course. This self-paced course takes about 90 minutes and can be completed at your own page.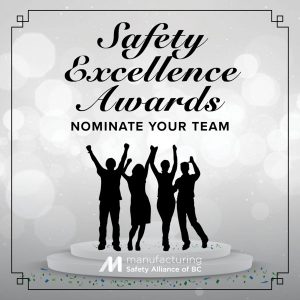 Safety Excellence Awards
Nominate your organization today for innovation and excellence in manufacturing safety!
April 1, 2021 Nominations are open! Deadline for submission
June 3, 2021 Live broadcast of the 2021 Safety Pinnacle Awards


Award categories
Joint Health and Safety Committee Excellence
Small Business People First
Manufacturing Safety Innovator
Fantastic Four Risk Control Leader
2021 Make it Safe Conference + Trade Show 
Save the date:  October 28-29, 2021